We are so proud to introduce you to our new student ambassador, Fernando!  Fernando has been studying in our General English programme since November.  He has made so much progress since his first day!  He was also brave enough to take part in EC Montreal's student lecture series and present to a group of students.  His presentation was all about the two sides of Venezuela!  We really enjoyed it!  Now Fernando is giving back to EC!  He has signed up to be a student ambassador.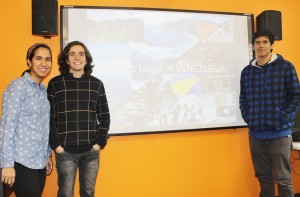 Here is what he would like to share with all of you: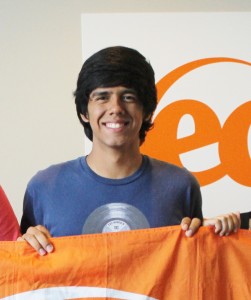 My name is Fernando Escalante, I am 18 years old, I from Venezuela and basically I am a new student of engineering. I decided to come to Montreal the last November to improve my English and know about the beautiful city.
I have met a lot of friends from a lot countries so I feel I have achieved my goal so far getting good conversations between people.
I decided to be ambassador for EC Montreal because I like to meet new people and help them in whatever they need, and to practice the language as much as I can.
Comments
comments