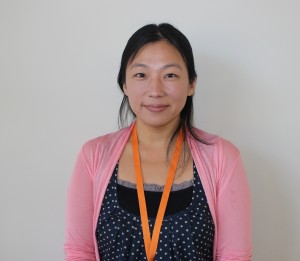 We are so proud to introduce you to our new Japanese student counsellor, Yuki Goda!  She is excited to be part of our passionate and dynamic EC Montreal team!
Here is what she would like to share with all of you: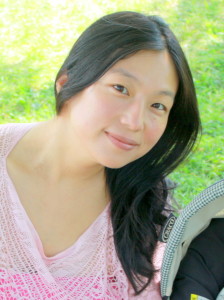 Hi there!
My name is Yuki Goda, I'm the new Student Counsellor at EC Montreal.
I was born and bred in Kobe, Japan, from a big family of 7, and came to Canada for the very first time in late 1999, that's when I studied English at LSC Montreal (former EC Montreal). Even though I was only there for 3 months, I had an amazing time that I would never trade for the world. I made so many good friends that I still keep in touch with to this date. 
Since then I had been back and forth here and Japan, traveling across US, traveling all over Europe, but I decided to settle in Montreal to pursue my University career. I studied Human Relations and Education at Concordia University, and graduated in 2004. Again, I met so many people from all over the world at Concordia. This is the beauty of Montreal… this town itself is like a global village. I actively worked as a Vice President of Concordia International Students Association (CISA), planned and executed activities and events for the International students at university. Being part of CISA was the best experience of my university life.
After graduation, I went back to Japan, but I wanted to come back here as Montreal became my home away from home. I came back in 2006, got married to my husband and three pregnancies later, I am now a mother of three beautiful (and VERY handful) children. Since then I've been trying to juggle my life as a mother, wife and someone who wants to contribute to the society.   
I worked in the E-Commerce industry, where I was in charge of the Japanese market, dealing with customer service, translation and quality assurance of the products. After my first child, I mainly worked from home, which was great as a mother, but I did also miss working with people. Later, I worked as a Chief Research Specialist at a Start-up Company, which was located in Japan; therefore, again I was able to work from home.  
All these years, I've worked a lot from home. However, I am a people person and love interacting with people. Thus, I'm thrilled to be part of the EC Montreal team to serve the students from all over the world and share the great moments together! Welcome to beautiful Montreal!   
Comments
comments