Hadrien Fornara is participating in EC Montreal's General English programme.  He is here with a group of his friends and classmates from France.  He is really enjoying is Montreal adventure and wanted to share his experience with all of you: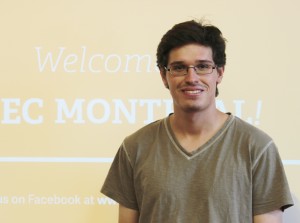 I chose this destination because I wanted to visit Canada. I can improve my English by speaking with many other students.
My favorite activity was the trip to New York, but I also liked the trip to Niagara Falls, bowling, pub activities and the many other events planned by the school.  These activities gave me so many wonderful opportunities to practice my English skills and to make friends with people from all over the world!
 I would recommend EC to a friend!
Comments
comments