Yuko Tashiro From Japan was participating in EC Montreal's General French programme.  Friday was her last day.  Here is what she would like to share about her EC Montreal experience: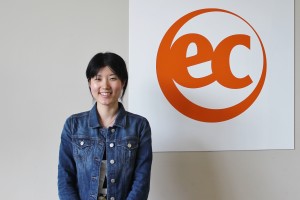 I spent a wonderful time here at EC Montreal.  Montreal is the place where you can immerse yourself to a dual language community. 
At EC Montreal, I learned French at the very beginner class.  Even though this is my first time learning French at school, I was somehow able to follow the class thanks to the support from the teachers, the multi-cultural classmates and the staff!
In addition, my host family cooked super delicious creole cuisine that I will absolutely miss…
Thank you very much for a wonderful stay in Montreal!
Merci beaucoup!
Comments
comments