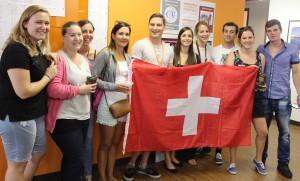 Last Friday, August 1, EC Montreal celebrated Swiss National Day!  It is a national holiday where the Swiss celebrate with fireworks and champagne.  Although we would have loved to give our students a fireworks show at the school, we had to come up with a more realistic way to celebrate with them!!
We asked our Swiss students to bring in their flags and to sing the national anthem for us!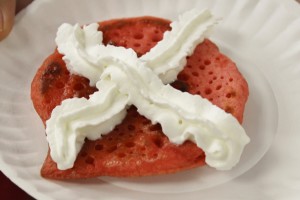 A pancake breakfast and Swiss chocolate added to the festivities!  We made red pancakes and made a white cross on each pancake with whipped cream.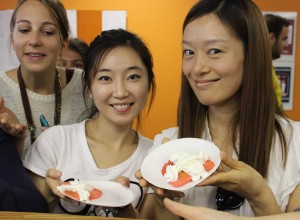 EC Montreal likes to help our students celebrate their special days.  It gives our students an opportunity to show pride for their country and culture and it exposes our EC community to the diversity we have in our student body.
We look forward to the next cultural celebrations at EC Montreal!
Comments
comments