Caroline Xavier is a student from Brazil participating in EC Montreal's Academic Year 20 Lesson English programme.  Here is what she would like to share about her EC experience: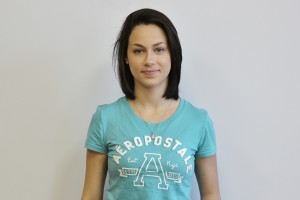 I chose Montreal because it's a bilingual city, which offers the opportunity to develop my speech skills in a natural way, practicing during my 11 months here. I've improved my English a lot, and I'm excited to start my French classes. The teachers are very patient.
I feel like I'm in my own country here. My friends are special and we have shared a lot of experiences and almost every activity that EC School has offered during these months. I'm planning to come back to Montreal, maybe to do my University here. EC Montreal is situated in a perfect city with a perfect team!
Comments
comments