Matias Terzago is a student from Chile participating in EC Montreal's General English programme.  Sadly this is his last week at EC.  Here is what he would like to share with everyone about his EC experience: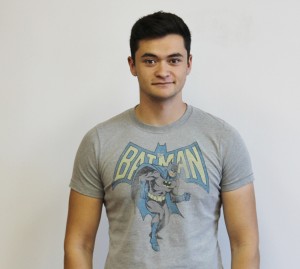 First of all, I chose EC Montreal because my brother came here 4 years ago and he had an incredible experience, so I did the same. My experience here in Montreal was really amazing! I never thought I would have such good experiences like I did. I met amazing people, I made a lot of new friends, and luckily I met my girlfriend at EC Montreal, the most beautiful girl ever.
I recommend a 100% EC Montreal to everybody, not just to my friends. You have a lot of things to do during the summer and the majority of the activities are for free, so it's even better.
So come to EC Montreal!! You'll have an unforgettable experience!
Comments
comments