Are you taking French Courses in Montreal?  We cannot talk about French cuisine without love for "cheese", can we?
So Cheese lovers gather up! As a part of MONTRÉAL EN LUMIÈRE event we have introduced on our blog before, on Friday 20th and Saturday 21st, there will be a local cheese festival LA FÊTE DES FROMAGES D'ICI at Complex Desjardins where you can try all kinds of Quebec produced cheese for free, and purchase them if you find the ones you like!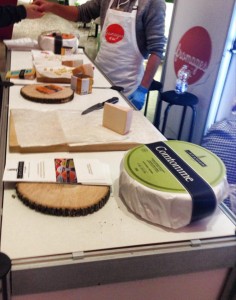 You can meet the cheesemakers of Quebec and ask them any questions about cheese you may have (What kind of wine goes well with this cheese and that cheese, for example). It is really an interesting opportunity to compare the different cheese made here in Quebec.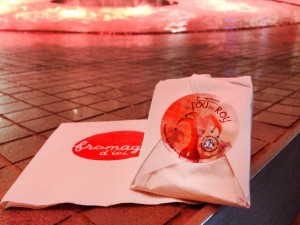 My favorite cheese was called "Le Fou du Roy"! You have to try it!
Have a wonderful 'cheesy' weekend!
Comments
comments