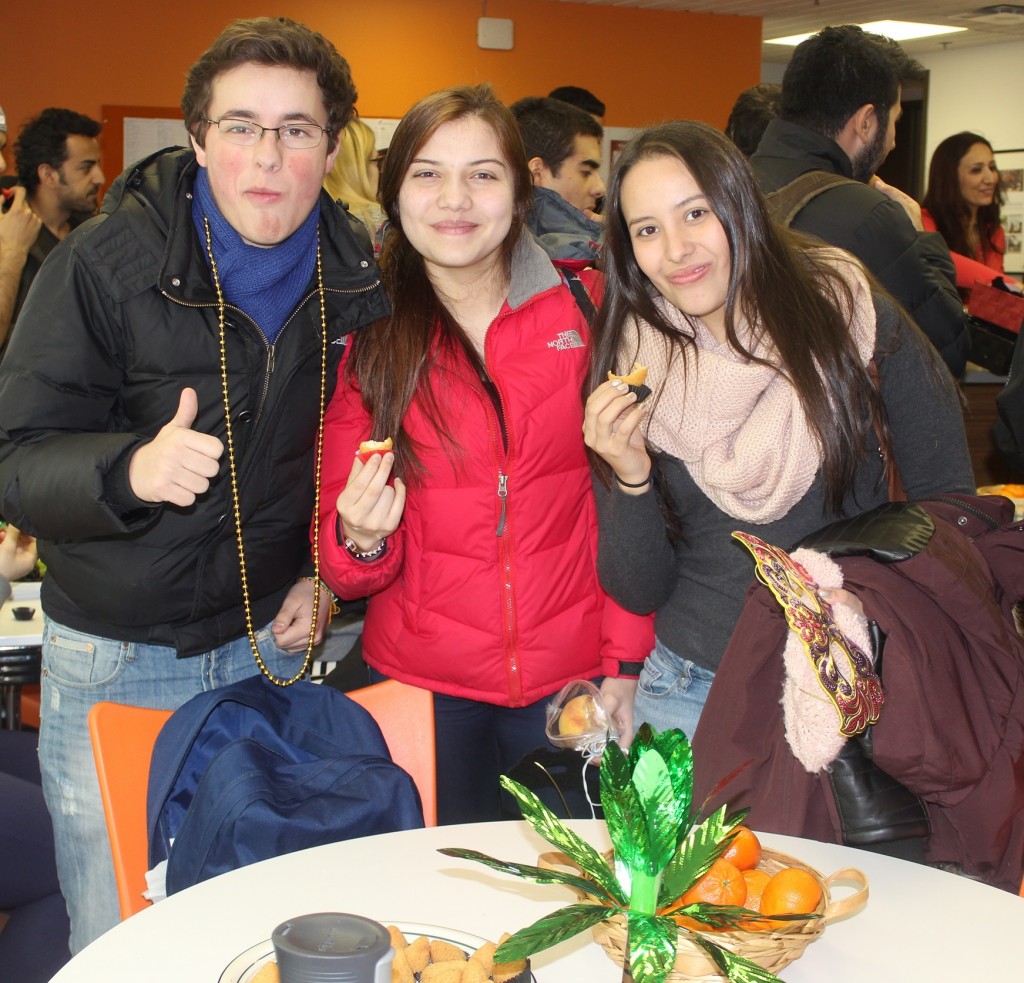 It's carnival season in Brazil so we decided to give our students a little treat!  We held a Brazilian carnival activity!  We had masks and beads available for students to wear and decorated the student lounge with golden palm trees and the Brazilian flag!
We played wonderful Brazilian music and served tropical fruit and Brazilian appetizers!  The students devoured them in record time!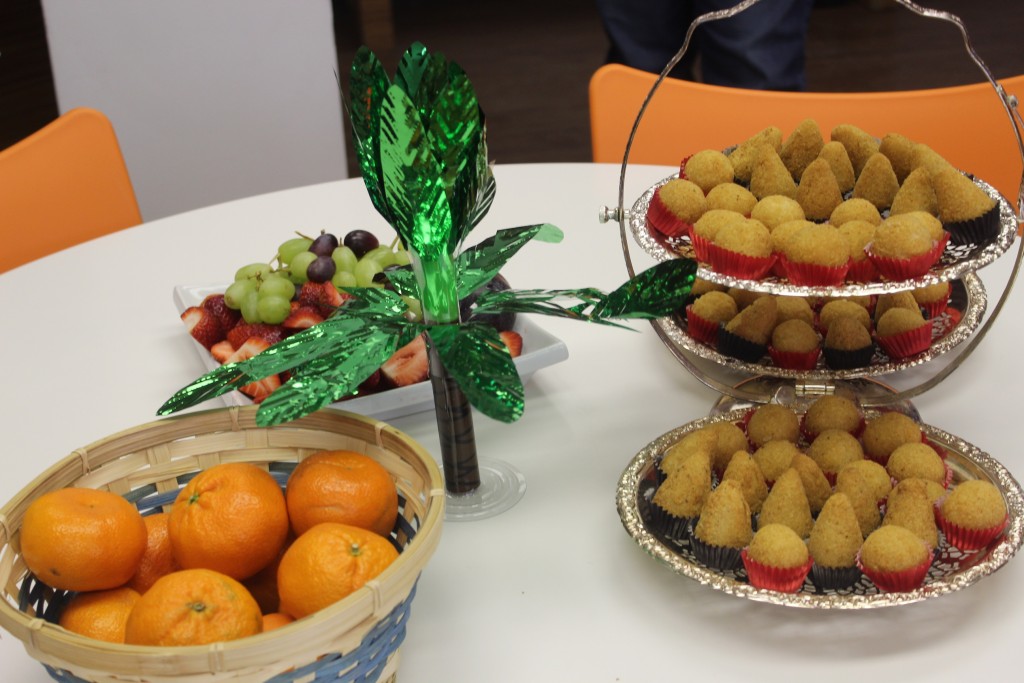 Andreia, our activity leader prepared a traditional Brazilian sweet called Brigadeiro which is a rich chocolate bonbon.  She also tried to get students to dance samba but they were more interested in the food.
We also served coconut water and lemonade which is what Brazilians typically drink at the beach.
We created such a festive and tropical environment for our students to enjoy!  Given the cold winter we have just had it was a piece of heaven!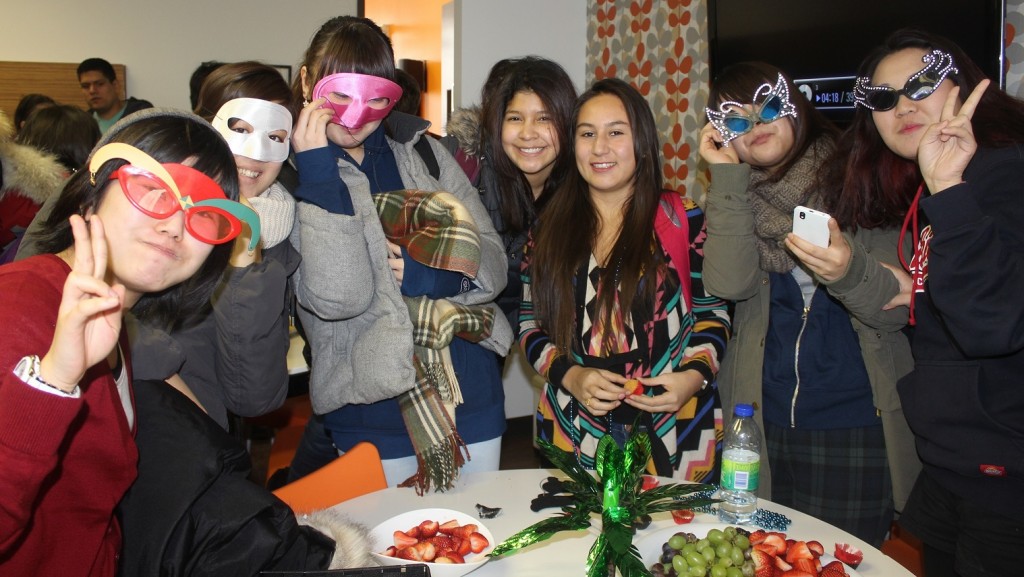 At EC Montreal we like to celebrate our students' different cultures and traditions.  Our Brazilian students felt honoured and our other nationalities were introduced to yet a different culture and customs.
When you are a FSL or ESL student in Montreal, we promise to surprise you in many different ways!
Comments
comments