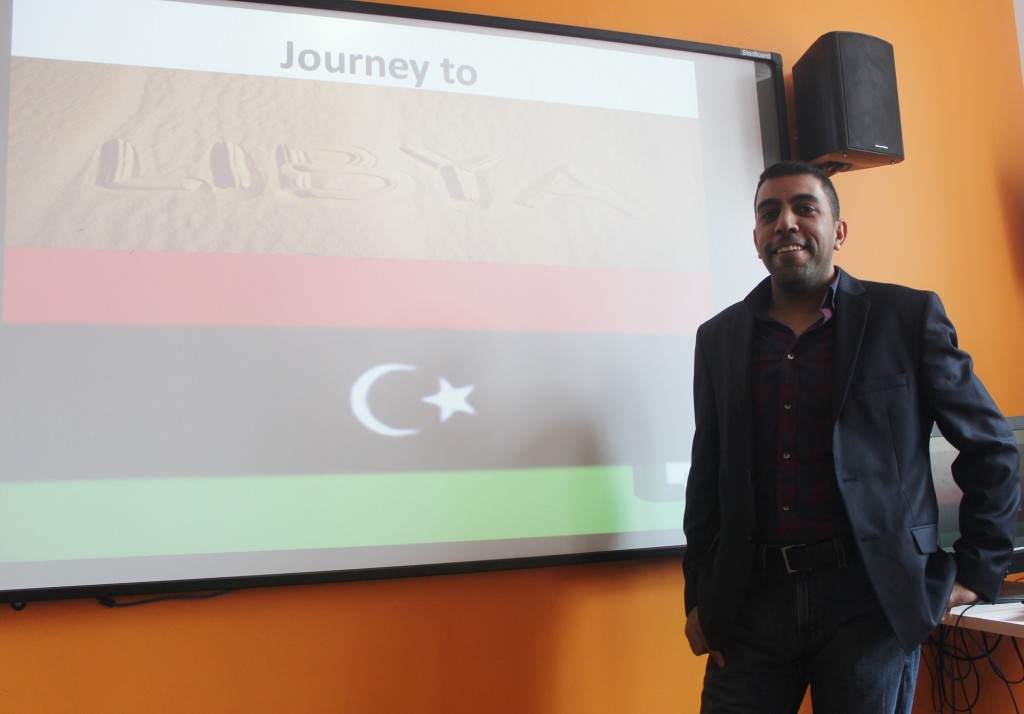 Saleh Hamad is a student from Libya participating in EC Montreal's Intensive English programme which consists of 30 Lessons of instruction per week.  He is placed in our Upper Intermediate class and this is his last week at EC.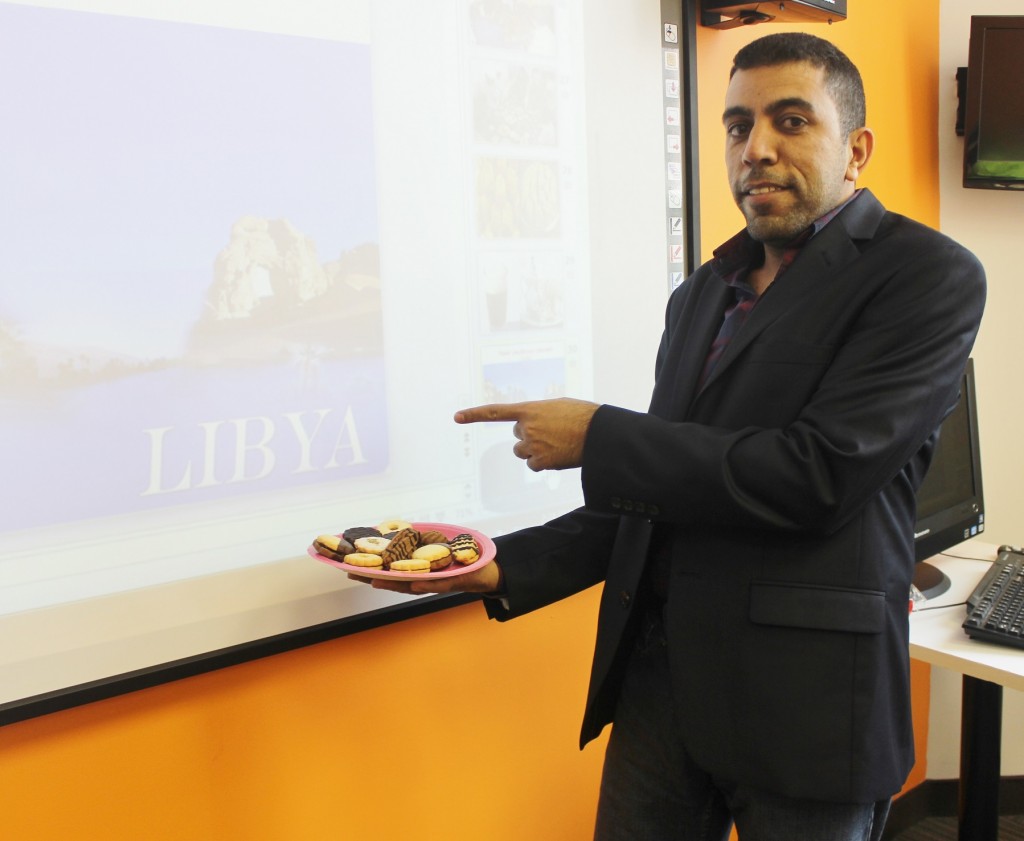 Saleh attended most of the student presentations during his stay and always said that he would give a presentation before his last day.  He kept his promise!
Today he presented, A Journey to Libya.  He talked about Libya's history, economics and culture & cuisine.  He first asked the audience what they knew about Libya. Most answered oil and the desert.  He laughed and said there is so much more to his beautiful country.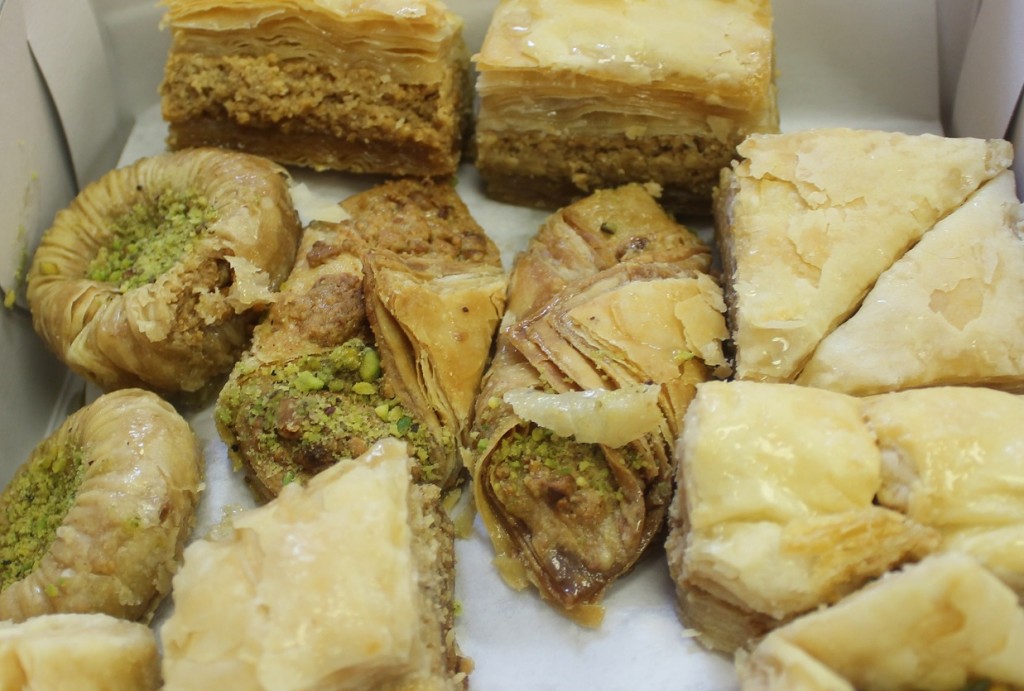 He explained that despite what we hear on the news, Libya is a very safe country to visit.  It has beautiful resorts along the meditarranean sea as well as sand surfing, camping and camel rides.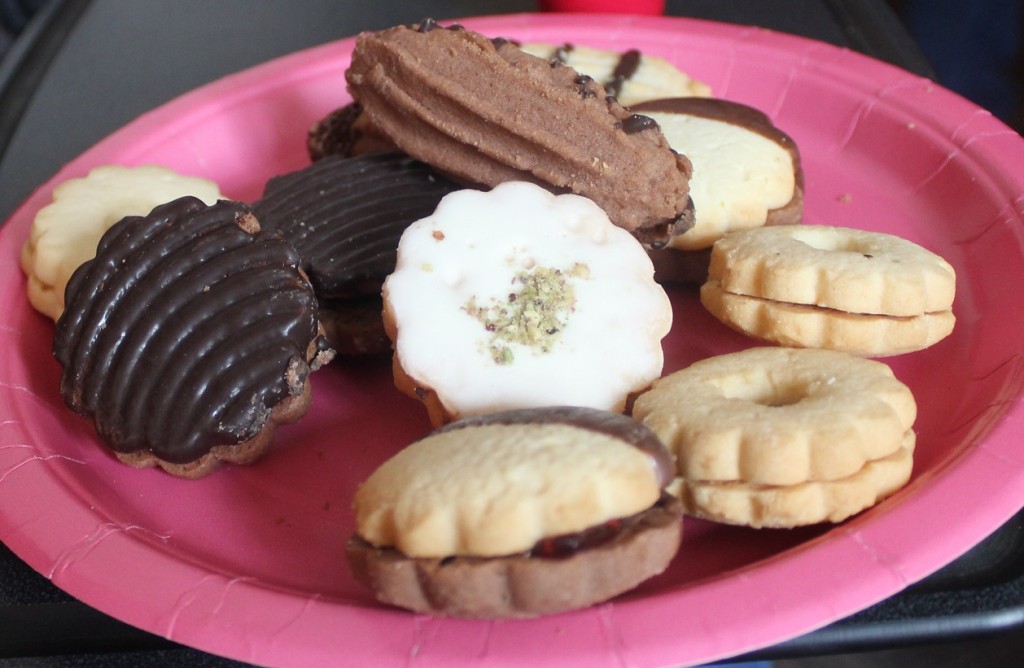 He treated us to some Libyan desserts and coffee.  His fellow classmates were very happy to get a sweet taste of Libya.
We are very proud of Saleh's accomplishments at EC!  He promised to tell all his friends to study English in Canada.
Comments
comments