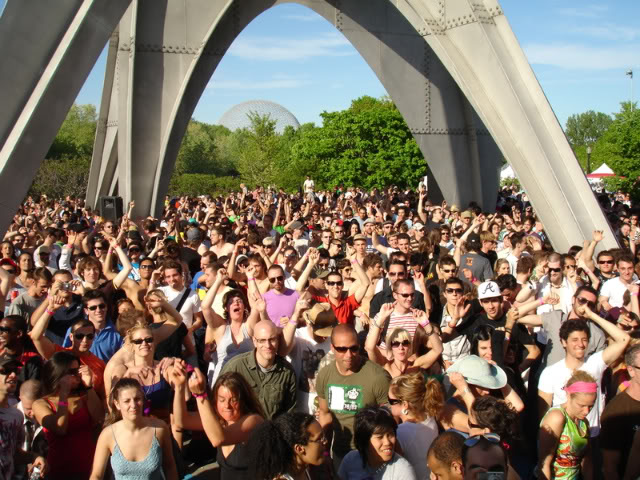 Summer Sundays afternoons in Montreal use to be all about the Tam Tam's,  not anymore. There is another event that keeps growing in popularity on Sundays afternoons in Montreal. It's called the Piknic Electronik.
The "Piknic" as we call it singularly in Montreal is all about electronic music. It was started over 10 years ago by a group of electronic music lovers who wanted to showcase the talent of local and international artist. They describe this event as "Unifying, Positive, and family oriented". And their mission is to democratize the world of electronic music. The event is on every Sunday between May 20th and September 30th. It starts at 2PM and finish at 9PM
So on a sunny Sunday afternoon, grab your sunscreen, and bring a Picnic, jump into the closest metro and head towards Parc Jean Drapeau.
Join us this summer for English classes in Montreal and participate in this very exciting electronic music festival! There is nothing like it!
Comments
comments