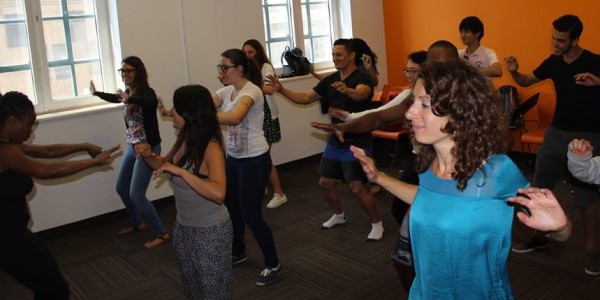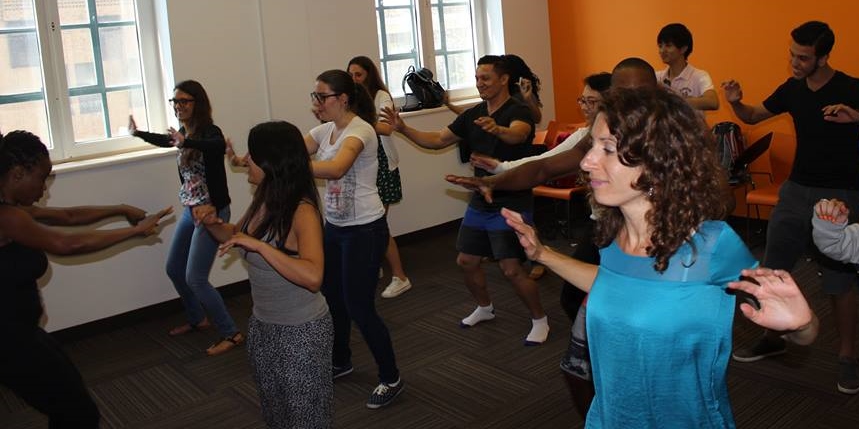 The city of Montreal is hosting its annual Festival Nuits d'Afrique!  It is a festival that showcases the best of Africa!  There are dance shows and musical performances at the different stages set up in the festival area.  At EC Montreal, we like to give a taste of the different events taking place in the city right here at the school!
Yesterday, we asked one of the entertainers from the festival to come in to give our EC Montreal students a free African dance lesson!
The African tribal music was playing and the dancer moved so smoothly to the beat of the drums!  We all tried to follow along but it was really difficult!  We laughed and did our best to dance and got an amazing workout as a result!
EC Montreal loves giving our students these wonderful opportunities to learn something new and to have a great time!
Join our English classes in Montreal see that life is a festival with EC Montreal!
Comments
comments