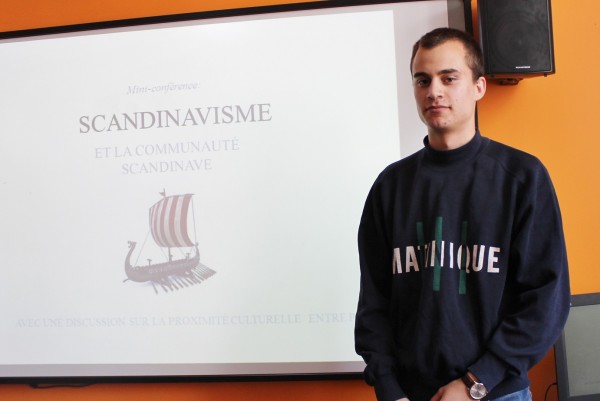 During his last week of French course at EC Montreal, Oskar Olsson from Sweden, gave a stellar presentation on a subject that is usually not part of one's every day conversation: Scandinavism et la communauté Scandinave.
The presentation was delivered in an almost flawless French, given the fact that Oskar was here to brush up on his French.
The audience was captivated by the subject and the questions/answers and discussion period that followed was quite engaging and it raised very interesting points.
Congratulations Oskar and thank you for your wonderful presentation!
Join our French or English classes in Montreal and you too can learn how to give a winning presentation!
Comments
comments