Andrea Pascual is a lovely 16-year old girl from Spain participating in EC Montreal's Young Learners Programme.
Here is what she would like to share with everyone about taking French and English classes in Montreal with EC: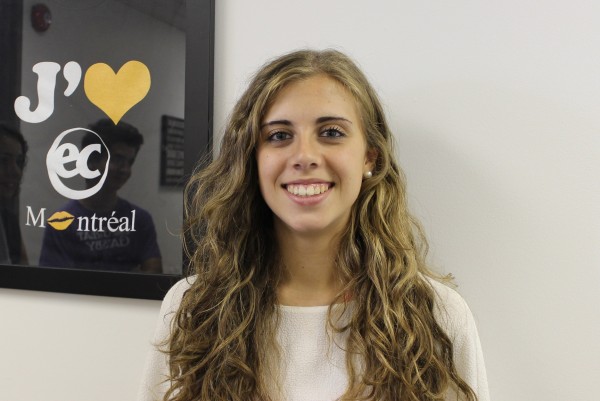 I chose this destination due to the fact that in Montreal I was able to improve my English and my French.  I would recommend this experience to all my friends. 
During the lessons, I learned a lot of new vocabulary.
My homestay was so kind and helpful with me.  She was the best homestay that I have ever had!
My friends were from Italy, USA, Germany, Mexico and Spain.  I would like to see them again soon!
Comments
comments