Lia Jueng is a student from USA who came to Learn French Abroad in Montreal at EC in the Junior Program. Here is what she would like to share about her learning experience at EC Montreal: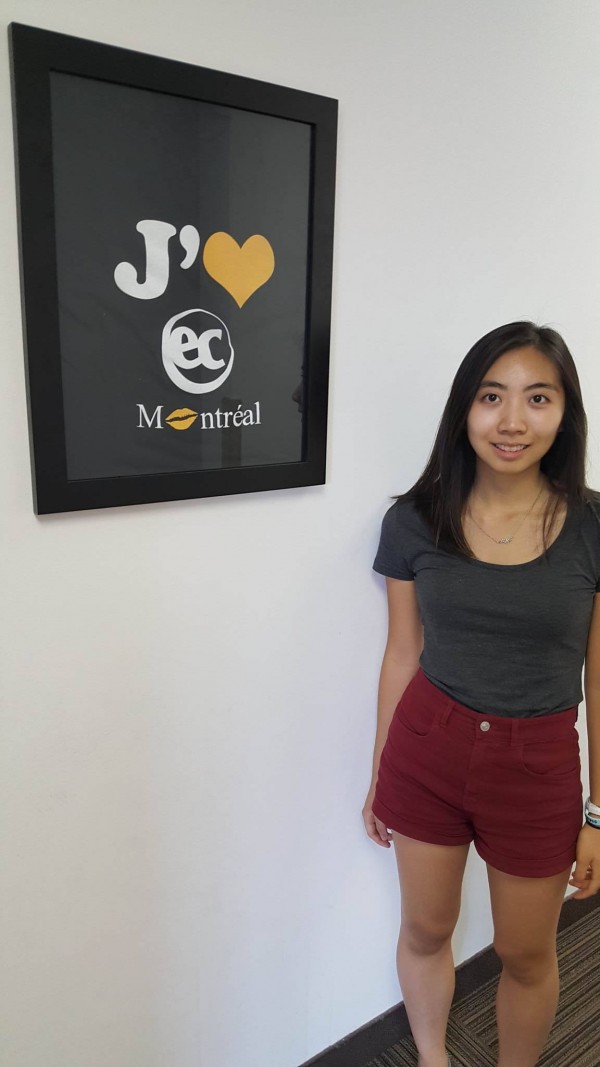 J'aimais beaucoup le programme français à EC Montréal parce que le professeur était toujours enthousiaste d'enseigner. Ma compréhension du français c'est bien améliorée à cause de l'obligation de parler seulement en français en classe et avec ma famille d'accueil. Je ferais certainement une recommendation à mes amis qui veulent apprendre ou améliorer leur français d'étudier à EC Montréal.
If you are interested in learning English or taking IELTS Courses in Montreal, please visit our website.
Comments
comments