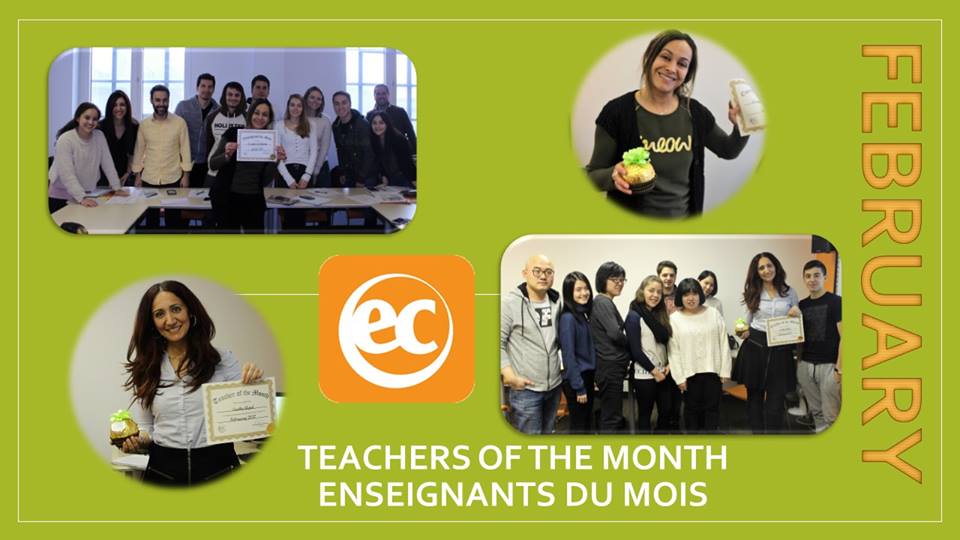 This past Thursday, EC Montreal named its February teachers of the month.  At the end of every month, we ask our students to cast a vote for their favorite teacher.  They are asked to name their favorite teacher and to give a reason why.  We add up all the votes for favorite English and French teacher and we surprise the teachers in class.
We are always so overwhelmed to see so many wonderful comments written by our students.  They truly care about their learning experience and appreciate the hard work, dedication, passion and commitment from our EC Montreal teachers!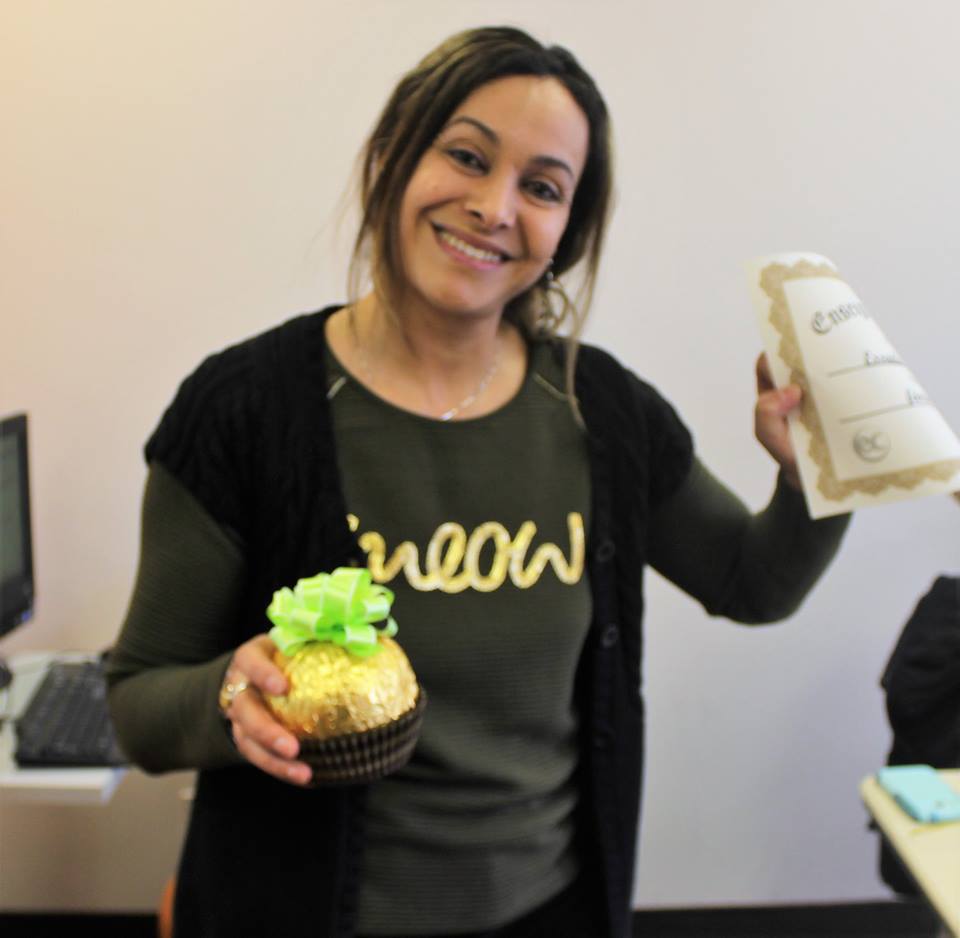 This month the students voted for Souha as their favorite English teacher and Essaadia for the French programme.  We surprised them in class with a special teacher of the month certificate and small gift.  The students cheered for their teachers and we took great photos of the winning teachers!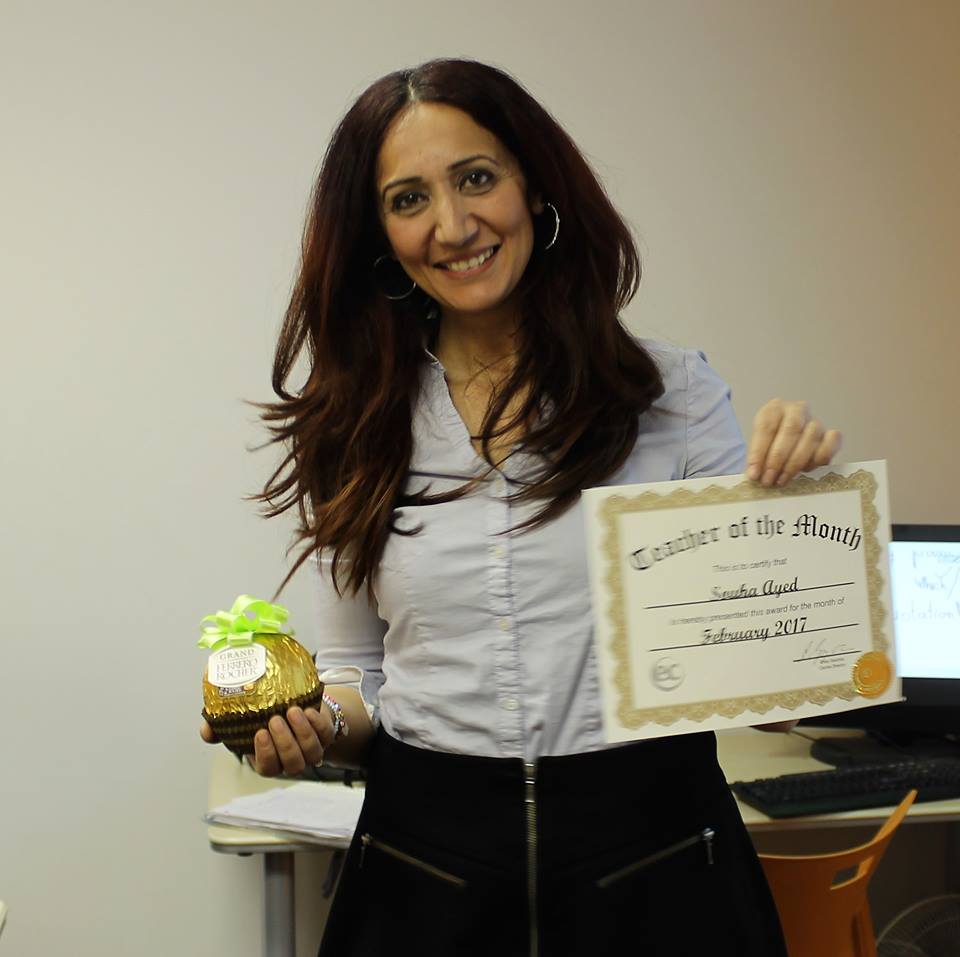 Here are some of the comments our students wrote about their teachers:
The best teacher.
She is the best! She's like a mother to us.
She is good!
She loves her job!
Her lessons are very good and easy to understand.
He always tries to make you understand the lesson clearly.
Because he explains very well.
I like his activities, and he is happy!
He is funny.
Because she is so funny and makes all the topics easy to understand
Fun classes / likeable and friendly
I love her!
Very fun and fast teacher.
She's awesome.
She is funny and friendly.
The BEST teacher!
She explains very well and is funny, and the class is very nice.
Because she is always smiling when she's in class.
I like her.
He is the best.
Because he is one of the teachers you won't forget.
He is a good teacher; he teacher very well and I can understand him well.
She puts a lot of effort.
She always helps me when I have questions about the content.
She is the best! Very talented!
He's funny!
She gives us explanations that are very easy to understand.
Passionate!! Funny!!
He is a kind teacher!
I like that her classes are dynamic!
He is very kind.
He is kind and funny. I like him!
Elle est gentille et attentionnée avec ses élèves.
He's kind and active!
He is a nice teacher!
He is always cheering us up and he brings great subjects to discuss in class.
She is a very good teacher. She is full of enthusiasm.
Because she is always happy and so sweet. She knows how to teach us.
Nice and happy!
He's a good guy!
We can see how committed she is with her students.
Because she makes us think a lot and she explains so well J
She has the best teaching talent at school!
He's so nice!
I love her lessons!
He is dynamic! She helps me to increase my vocabulary.
He always supports me in French class.
He's got my back!
Because she is fun and learning is easy with her.
I like that she explains very well.
She's dynamic; I love her <3
Follow the link if you want to study French or learn English in Canada.
Comments
comments