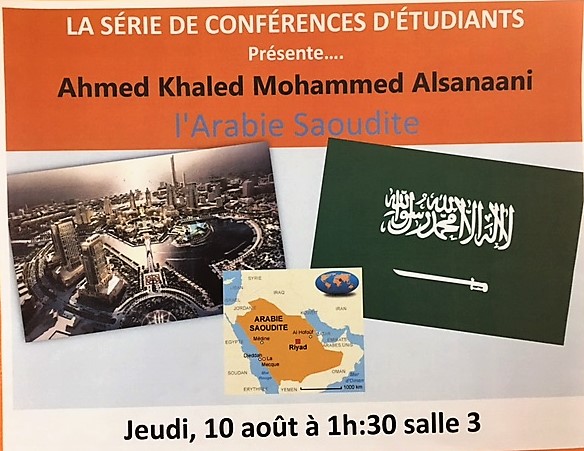 Yesterday, EC Montreal's student ambassador, Ahmed Khaled, gave a presentation in French to the rest of the school on his country the Kingdom of Saudi Arabia.  EC Montreal has a special student academic lecture series where students give a presentation to the school on a topic that they are most passionate about.  Our academic team meets with these students and coaches them and gives them guidance in preparation for the lecture.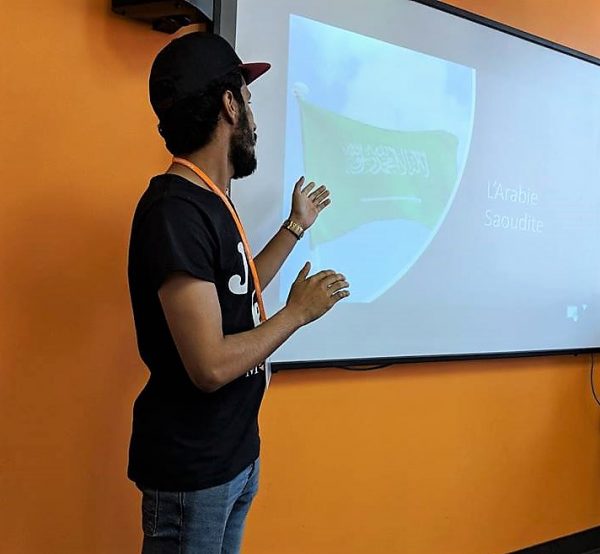 Public speaking is a daunting exercise and when it is given in someone's second or third language, it becomes an even bigger challenge.  That is why we are so incredibly proud of our students for having the courage to get up there and deliver a presentation with great confidence and passion!
Ahmed's presentation was all about his country, Saudi Arabia.  He talked about the flag, culture, food and tourist attractions.  Ahmed did a stellar job!
Sadly, today was Ahmed's last day at EC Montreal.  We will miss his school spirit, energy and smile!  He was a big help to us as a student ambassador.  He welcomed our new students every Monday in a warm and friendly manner.  He helped us promote our activities as well as hand out ballots for our teacher of the month campaign.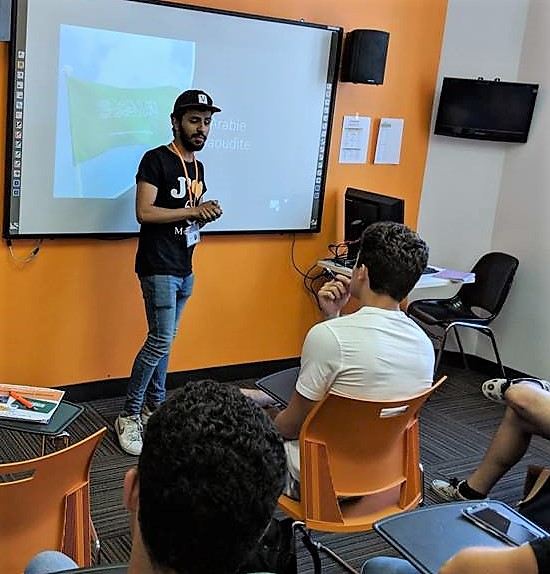 Recently, Ahmed volunteered at the annual Languages Canada World Student Day event.  He and our other student ambassadors were so  helpful in setting up and distributing refreshments to all the participants.  Ahmed was even interviewed by the media on his French studies in Canada!
We wish him all the success in the world and know that whatever he chooses to do in life, he will be successful!  He has that positive attitude that will take you far in life!
Au revoir Ahmed – we hope you will keep in touch!
Check out EC's IELTS Montreal exam courses!
Comments
comments