Shahrokh Ebrahimi is a wonderful mature student from Iran participating in EC Montreal's English for Work programme.  This is his last week at EC Montreal.  Here is what he wanted to share about his EC experience: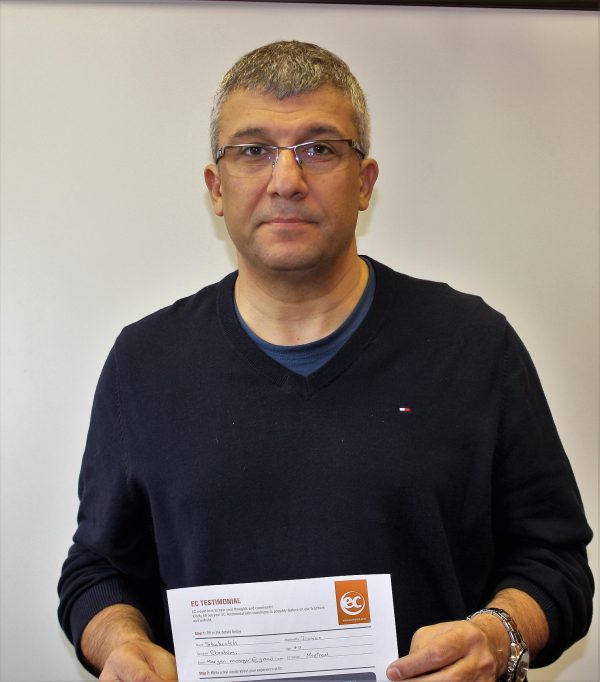 I chose EC Montreal because I recently immigrated to Montreal Canada this summer.  I am taking the English for Work course.  I improved a lot.  I really enjoyed the cooperative learning, talking and listening together.  EC is a rich institute about learning with new material.  I would definitely recommend EC to a friend.  I made friends from Mexico, Taiwan, Dominican Republic, Brazil and South Korea.  I liked the staff's leadership abilities.  I will always remember the friendly and cooperative small society.
Learn English in Montreal with us!
Comments
comments