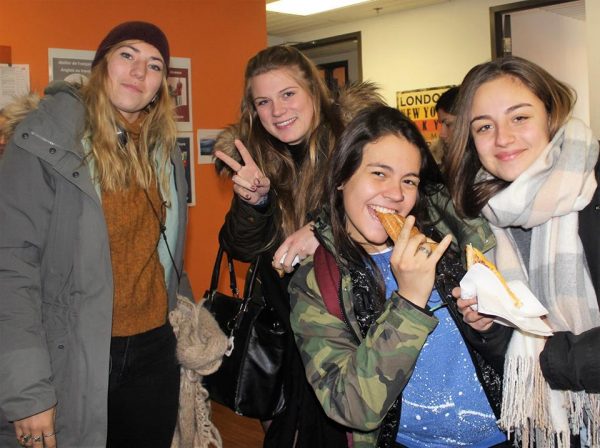 Everybody say "Cheese"  – Grilled Cheese, that is!  Today at EC Montreal, we served Canada's number one comfort food, Grilled Cheese sandwiches! This was one of five free social activities from our Soulful November calendar of events!  The month of November is all about feeling good and feeding our mind, bodies and souls! The students really appreciated a warm, gooey grilled cheese sandwich, right off the grill, on a cold November day in Montreal!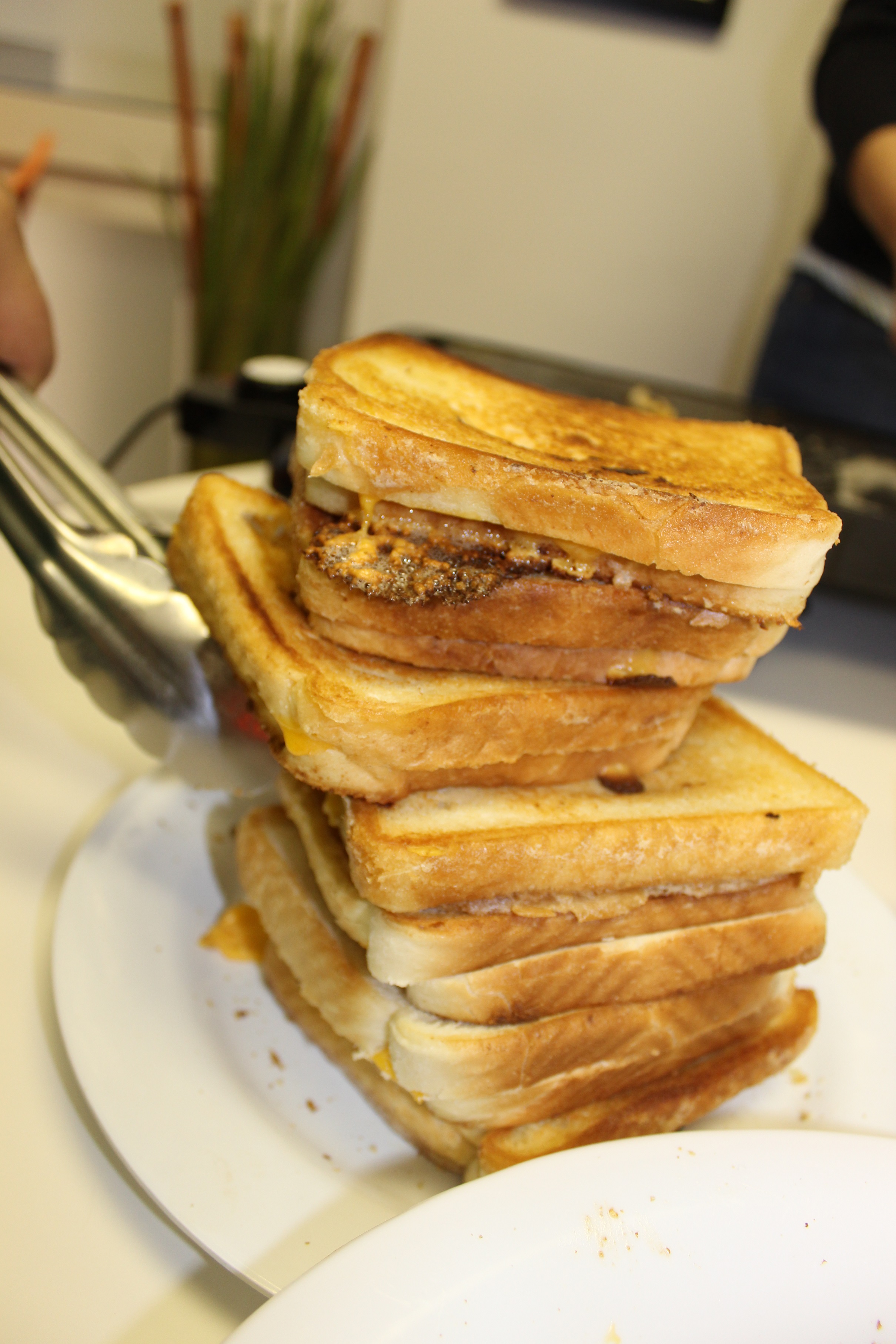 These special events at EC Montreal help to bring the entire school together allowing us all to interact with one another.  We want our students to make friends and to feel at home with us! The lounge smelled absolutely heavenly with the aroma of butter and toasted bread.  Everyone had a smile on their face as they waited patiently for their taste of grilled cheese.  Students came back for seconds and thirds.  They just couldn't get enough! Next week, we look forward to transforming the student lounge into a soul lounge.  We will serve chocolate martinis and listen to the sweet sounds of jazz.
Join us and learn English and French in Montreal with EC!
Comments
comments