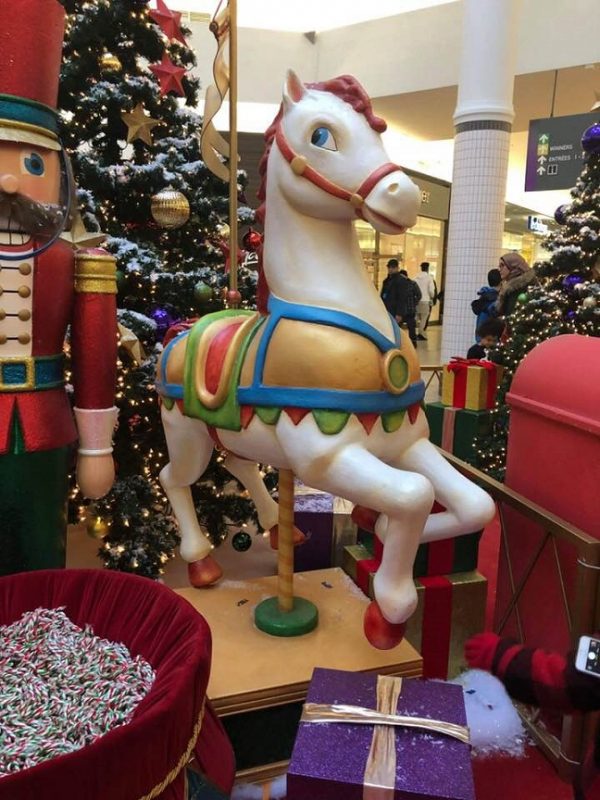 Mapped has made a list of the 9 best cities in Canada to celebrate Christmas.  They start their article by saying that Christmas in Canada is good and we couldn't agree more!
Our EC Montreal students will be the first to tell you how magical our city is during this holiday season!  You can feel the Christmas cheer everywhere you go!  There are Christmas lights on display in every window and so many restaurants have created their very own holiday menu.  There are endless Christmas markets on every corner and performances like the Nutcracker and a Christmas Carol to look forward to.
At EC Montreal, we have put together a calendar of events to really get our students excited for Christmas.  There are charity events, Christmas letter writing, gingerbread house making and holiday parties planned this month!
Here is what Mapped had to say about Montreal:
Visitors describe Christmas in Montreal as Paris without the jet lag, and it is all about the decadent French holiday food. Bûches de Noël, tourtière — spiced pork pie in the crumbly crust — decadent foie, spiced saucisson, marrons glacés, filled praline-chocolate pinecones, and other tempting morsels are available at the city's bustling public markets. You can also expect the usual round-up of light displays, ice skating rinks, craft fairs, and theatrical spectacles that comprise a Joyeux Noël in a cosmopolitan city.
The other 8 cities listed include Quebec City, Niagara Falls, Ottawa, Toronto, Edmonton, Banff, Vancouver and Whistler.  Our EC Montreal students can book excursions to Quebec City, Ottawa, Toronto and Niagara Falls with EC.
Book your Canadian adventure today and discover how magical Christmas can be in beautiful Montreal!
Experience winter wonderland life and learn English in Canada.
Comments
comments