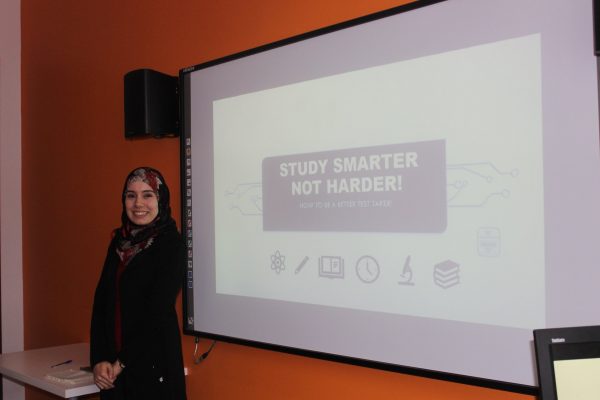 Hadami Al Maghur presented yesterday as part of EC Montreal's academic student lecture series.  At EC Montreal, we encourage our students to practice their presentation skills by delivering a talk to their classmates and the rest of the school.  We ask them to choose a topic they are most passionate about and share it with everyone.  As part of the lecture series, our students get one-on-one coaching from our instructors who guide them throughout the process.
We were blown away by Hadami's presentation.  She did an amazing job at presenting the facts, engaging the audience and grabbing the spectators' attention.  She explained that it is much better to study in intervals instead of "cramming" or studying at the last minute.  She also mentioned a few things, like drinking a lot of water, eating a lot of fruits, putting mint oil on your skin to "remember" a scent, exercise and eating 70% dark chocolate promotes better memory.  She further explained that it is better to study 30 minutes at a time, anything more or less would not allow your brain to retain information. She also suggested that is beneficial to study at a designated desk, not your bed, for example.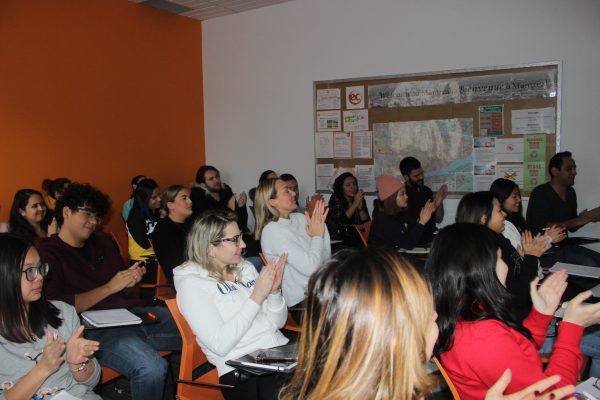 The students who made up the audience had a chance to practice their listening skills, note taking skills and articulating questions.
Congratulations to Hadami for delivering a stellar presentation!  We are so proud of her achievement!
Come and learn English in Montreal and take part in our student presentations!
Comments
comments