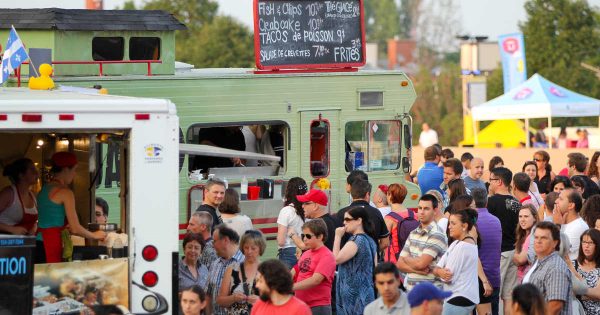 On the first Friday of every month, EC Montreal students will have a chance to enjoy a food festival at the East End of Montreal in the Olympic Park.  Over 50 trucks and a variety of DJs will be on site.
The event is free but each food truck sets its own price for the different meals.  More and more vendors are participating this year and there will even be some alcohol vendors.
Some trucks serve fast food while others serve gourmet meals in a box!  There is an extensive variety, so you can attend every Friday for the entire season and try something new each time!
EC Montreal has been including an outing to the food truck festival to our Young Learners evening activity schedule for the past few years and it is always very much enjoyed by our students!  We have included in in the 2019 calendars in July and August!
You can access the event by taking the metro's green line to the Pie-IX metro station.  The first event of 2019 is on April 26!
Comments
comments