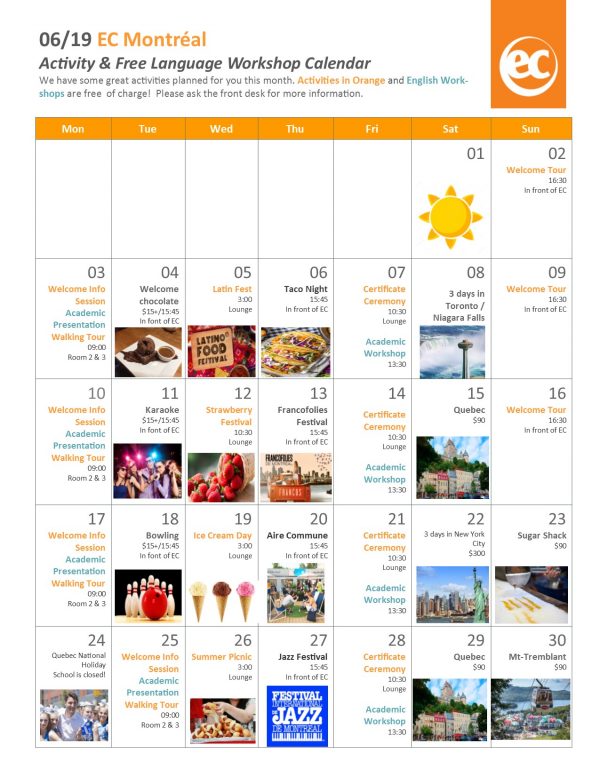 Summer is right around the corner and we are super excited at EC Montreal!  Summer is when the city truly comes to life!  There are so many outdoor activities and festivals to look forward to!  Maybe it is because we are cooped up indoors for most of the winter months but when warm weather is upon us everyone wants to be outside.  Most restaurants and bars have patios and terraces and there are so many open air performances and festivals!  It is like the entire city is having a party and the world is invited!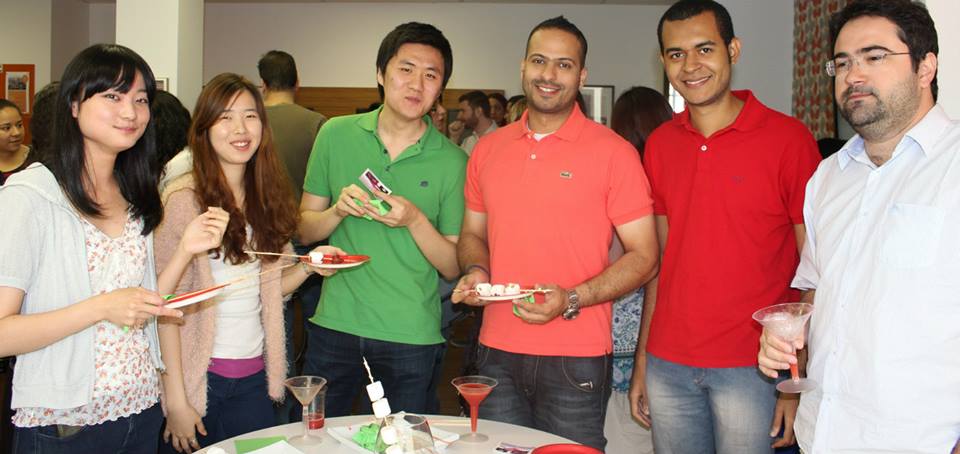 At EC Montreal, we have prepared a calendar of events for June that include a lot of summertime fun as well as introduce our students to the local flavors of Montreal.  June is strawberry season in Quebec, so of course, we will have a strawberry festival for our students in the lounge!  In addition, EC Montreal's complimentary activities will include a Latin Festival, an Ice Cream day and a summer picnic to celebrate La Fete National de Quebec and Canada Day!
Some of our cultural outings will include attending the Jazz and Francofolies Festivals, a taco night and a visit to the new beach in Verdun.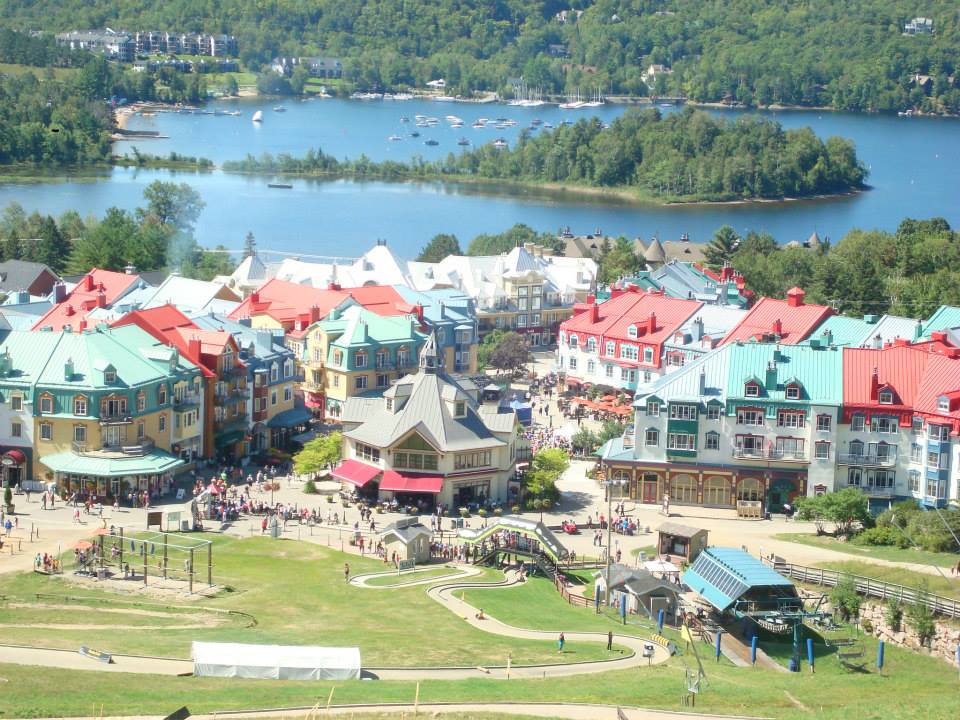 Iko Tours has also included a jam packed schedule with 3-day trips to Toronto and New York City as well as excursions to Quebec, Ottawa, Mont-Tremblant and a Sugar Shack, which is a maple farm set in the countryside only 45 minutes away from Montreal's city center.
The welcome activities will also offer a wonderful variety of outings such as bowling, karaoke and a visit to a popular chocolate café.
Join us in Montreal this June and be part of all this wonderful summer fun!
Comments
comments