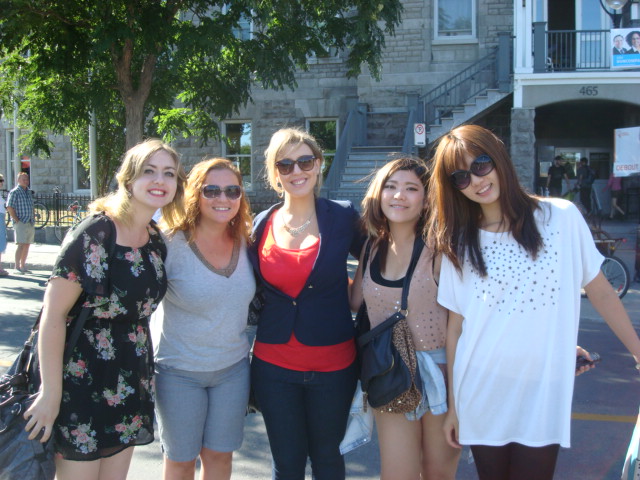 EC Montreal participates in this annual festival every year!  It takes place on St-Laurent Boulevard in the Plateau Mont-Royal.  The Fringe Festival will run until June 23.  It really showcases the bohemian side of Montreal!
The festival champions diversity, accessibility and artistic freedom, proudly providing artists of varying backgrounds and disciplines with a unique forum. Everyone is welcome—local, national and international artists in theatre, dance, music and visual arts—to participate in the Fringe. The festival provides a framework in which artists are encouraged to experiment, create and be audacious. The Fringe is, above all, a community. A community where raw talent, emerging artists, and experience come together.
Everyone is invited to take part in this multilingual neighbourhood block party, where art reigns and breaks down the barriers of language, to discover unique talent and experience the unexpected. The St-Ambroise Montreal Fringe is more than just a festival. It provides memorable cultural exchanges for audiences in the heart of the lively Plateau Mont-Royal neighbourhood and supports the local community.
We can't wait to participate in this festival with our EC Montreal students again this year!  You can find the event on the June calendar of events on Thursday, June 6.
Join our English courses in Montreal and we will introduce you to the bohemian side of Montreal!
Comments
comments