Ivna Morais and Ilzane Morais are two lovely sisters and students from Brazil participating in EC Montreal's General French programme.  Sadly, this is their last week at EC Montreal.  Here is what they wanted to share with everyone about his EC experience: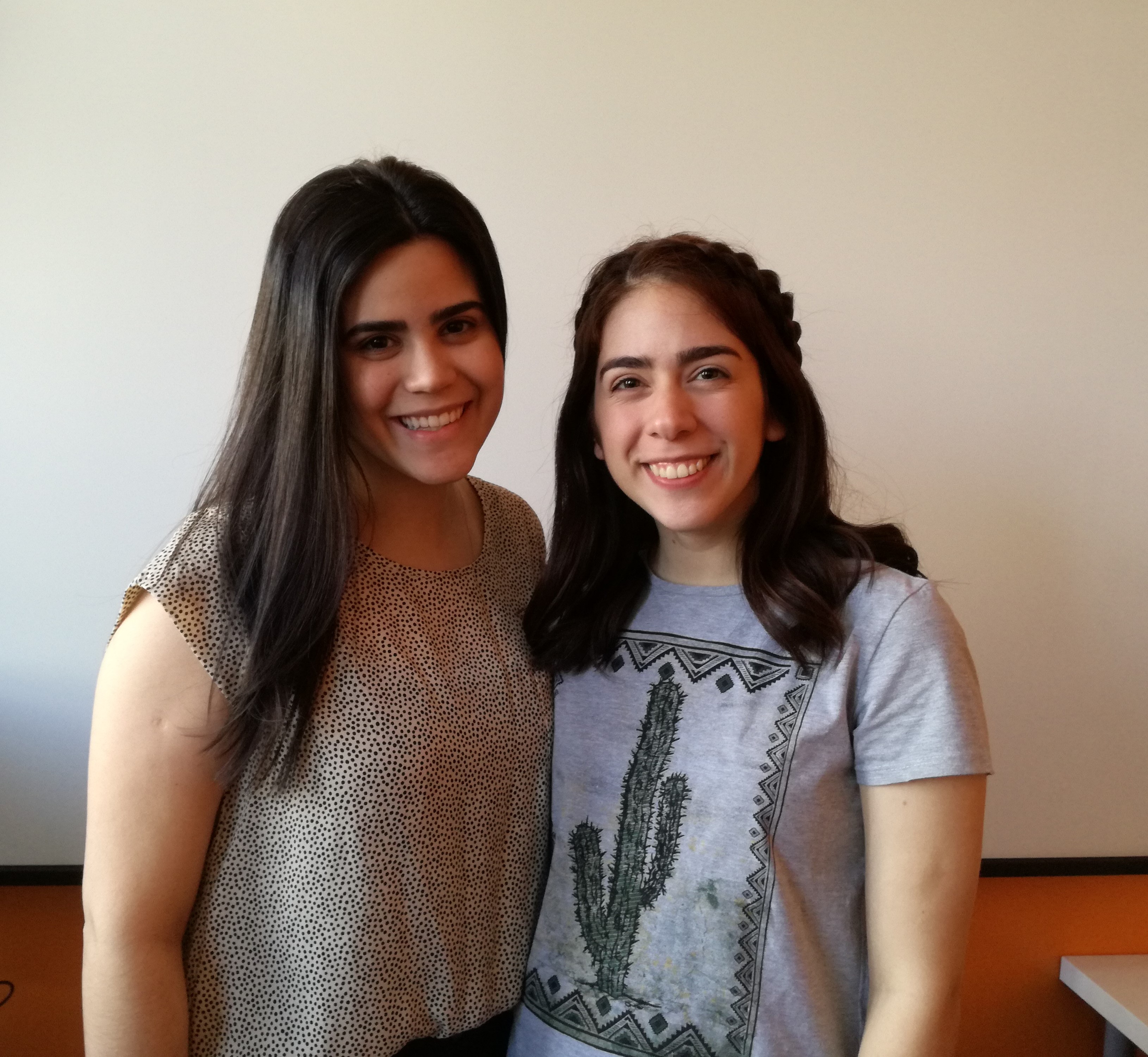 Ilzane shares,
I chose EC Montreal because I can learn french and also practice my English in the school. I was studying for just 2 weeks but now I know how to introduce myself and other basic things – it is such a miracle, In just 2 weeks!!. Before, I just knew how to say 'bonjour' and that's it, but now, it is different! I loved my classes with Clelia, she is really a good teacher and always happy! French became easier with her. Also, I really likes the welcome tour on Sunday before starting our classes on Monday, it is a great opportunity to know people, make friends and enjoy the city before studies start. I will definitely recommend EC Montreal, but also, I will recommend my friends to study a bit of french before their first day, because when you don't know anything it can be hard. The social leader was always happy and ready to help us. Thank you!  I can only say good things about this place. Learning a new language with different friends, in a new city is an amazing opportunity!!
Ivna shares,
I chose EC Montreal because I already knew English and I wanted to learn another language, french. I took french classes for 1 semester 5 years ago, so the time here was really good for me to remember and improve my skills. I really liked Clelia's classes because she is very nice and only speaks French, that helps us to develop and improve the skills. Even though I was here just for 2 weeks I made some friends and met a lot of nice people. It was hard at the beginning because I was in Débutant level, so I felt nervous and anxious in the class. But I really loved my experience here. The welcome Tour on Sunday was great to make friends, the trip to Quebec was amazing, and Marcus, the tour guide was so nice!. I will remember everything. It was amazing to stay here and I will recommend EC Montreal to everyone. It's incredible to see so many different nationalities in one place and meet people (amazing people). Thank you all!!
We are the ones who say THANK YOU girls for being part of our french courses in Montreal !!   Hope to see you soon!! 
Comments
comments