Tomorrow we have another graduation ceremony for some students… which leaves us very sad. To see our students leaving is always sad but we know they will continue practicing and using everything they learned in EC Montreal.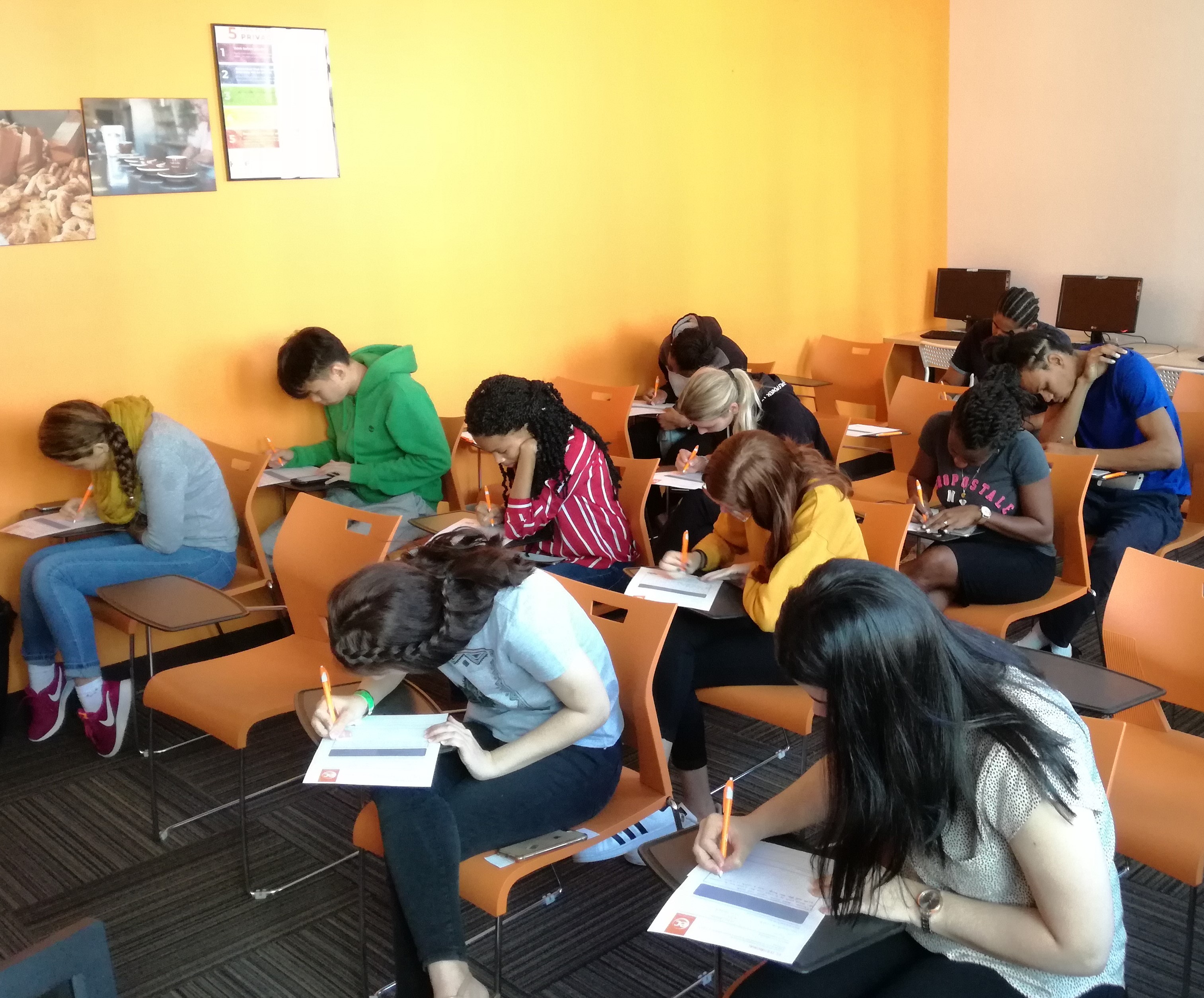 We like to listen to our students and know what they liked during their stay. So, we invited them to give us a feedback on the services we offered. Now, let's see what else they told us this week!!
Nathalie Vagao from France
I chose a program to Canada to learn a lot of vocabulary, practice my grammar and improve the pronunciation with my speaking. My favorite part of the courses was writing about something a liked from my country. I liked the classes method, the lessons when you can exchange with other students. I liked my accommodation because it wasn't so far, I liked the proximity and the location of the school. I will recommend EC to a friend. And I will always remember the good vibes I felt here, the smiles of everyone and the sweetness of the people.
Matheieu Lafages from France
I learned to communicate better with other people in English. I improved my trust in myself, now I am a bit more confident with me. I am less afraid to talk to someone else in English. My favorite part was the speaking activities where you can talk a lot to other people with other cultures, thoughts and you can learn a lot from them. Sorry if I say this, but the activity I liked the most was the Break! (haha!) because during this time I could meet other students from the school, not just my classmates. Thanks to this I made friends from South Korea, Colombia, Mexico, Brazil and Japan. I will recommend EC Montreal to my family and friends and I will always keep in my mind the way the teachers teach.
Mariia Kustova from Russia
I chose 3 different destinations in Canada, but I decided to start with Montreal. I learned in EC a lot about grammar and new vocabulary. I feel I can speak more fluently and feeling more confident now. I really liked the accommodation at La Marq because it is located in Downtown close to the school, it is great! The teachers are very competent and nice, so as the social leaders. 
We are so delighted to read all of these words. Thank you so much guys! Keep practicing your English!!
Comments
comments