Geraldine Uribe Castano is a lovely young woman from Colombia participating in EC Montreal's English programme.  She has also been one of our most active student ambassadors at EC Montreal!  Sadly, this is Geraldine's last week at EC Montreal.  We will miss her dearly.
Here is what she wanted to share with everyone about her EC experience: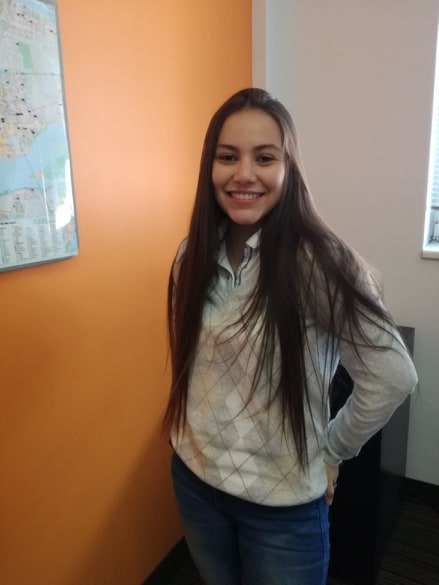 My experience at EC has exceeded all my expectations.  I have been living in Montreal since January and both the city and the school never stopped surprising me.  The best part of it all was the new people I have met.  I love learning from different cultures and this experience was the perfect opportunity to get to know a little more about different places and it was amazing for me to meet people all around the world and create ties that I would never have imagined. 
Montreal is a city really diverse, a place where there is always something to do, there are always new places to discover and there are always new people to meet.  Every day there is a new experience, a new place and a new person, every day in this place was unexpected.  In conclusion, EC Montreal gave me a unique experience, one of the best of my life.
We are so glad to hear that our English classes in Montreal helped you so much Geraldine! You will always be welcomed here!
Comments
comments