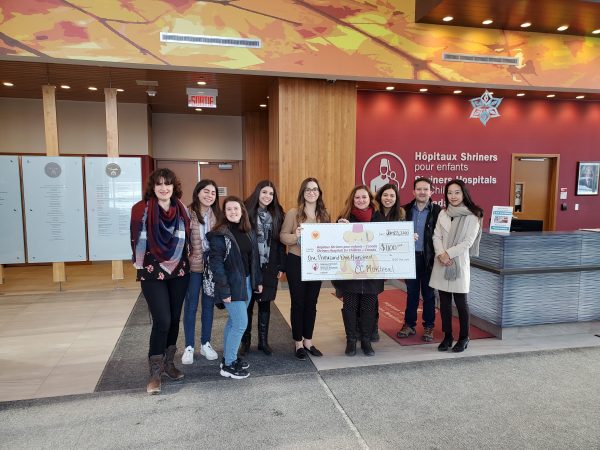 Yesterday, EC Montreal presented the Shriner's Hospital for Children Canada with a check for $1,100.00.  Staff, teachers and students from our EC Montreal family were there to present the donation check and to get a tour of the hospital.  These funds were raised in December 2019 through our annual charity bake sale as well as our student 50/50 lottery.  In addition, some staff and teachers really stepped up to give really generous donations out of pocket.  A special thank you to Pooria, Hamed, Elisa and Renee for their extra donations that helped us to surpass our goal of $1000.  EC English was kind enough to also contribute to our fundraiser by donating 200 euros!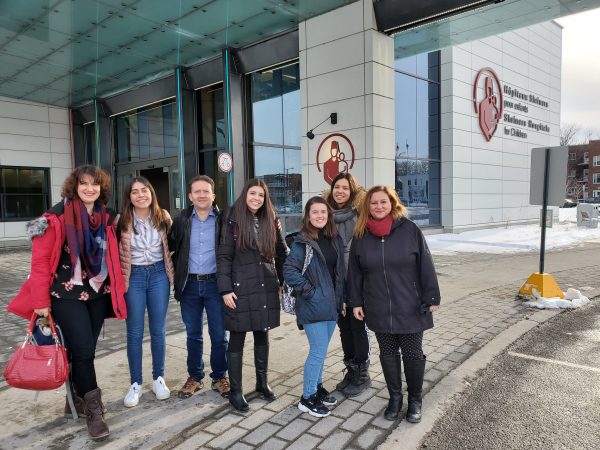 The bake sale that was held on December 5 was a huge success!  We had so many baked goods to sell that were donated by our staff, teachers and homestay hosts too!  We sold bags for $5 that you can fill to the top with all the treats!  We also sold raffle tickets for $1.  We had the most beautiful gift baskets as prizes!
The 50/50 lottery was also a huge success!  Students were asked to purchase a lottery ticket and the winning ticket would win 50% of the funds raised.  The winner was our student Arturo from Mexico.  He donated his winnings and in addition added an extra $50 donation to the fundraiser!  We were all moved and extremely touched by this gesture!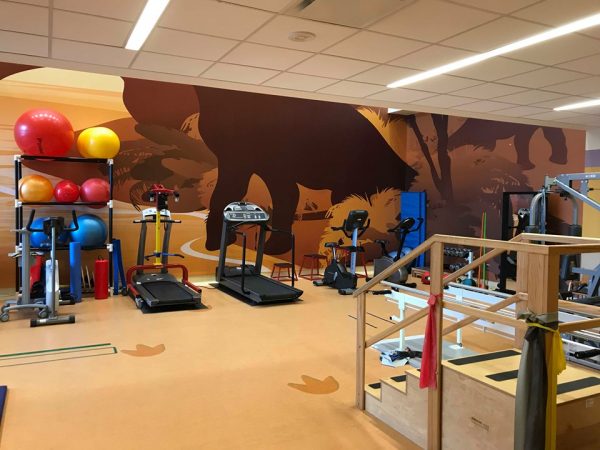 We presented the donation check to the Shriner's yesterday with great pride.  They also gave Olga's English for Work class a tour of the hospital.  The students were all very impressed by all the work they do at the Shriner's and how the facilities were so thoughtfully designed.  They went on all the different floors from the research section to the hospital rooms to the physical fitness center to the school.  They actually have a school for all the children who are missing classes while they are being treated.  They have an English and a French teacher on staff full-time.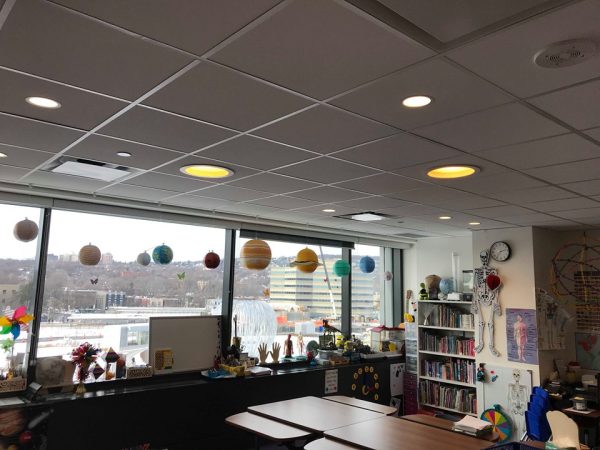 I think we can all agree that giving feels so good!
Join our English classes in Montreal and be a part of this wonderful Montreal community!
Comments
comments