We are delighted to introduce you to EC Montreal's newest member of the student ambassador team; Donghyun Kim, a.k.a. Donny!  Donny is registered at EC Montreal in our Academic Year, Intensive English programme.  He started his studies on December 23, 2019 and will be studying until June 5, 2020!  In a short amount of time, Donny has already made so much progress in terms of language skills, fluency and confidence.  We were thrilled to learn that he wanted to volunteer to be an ambassador for our students!
Here is a little something from Donny: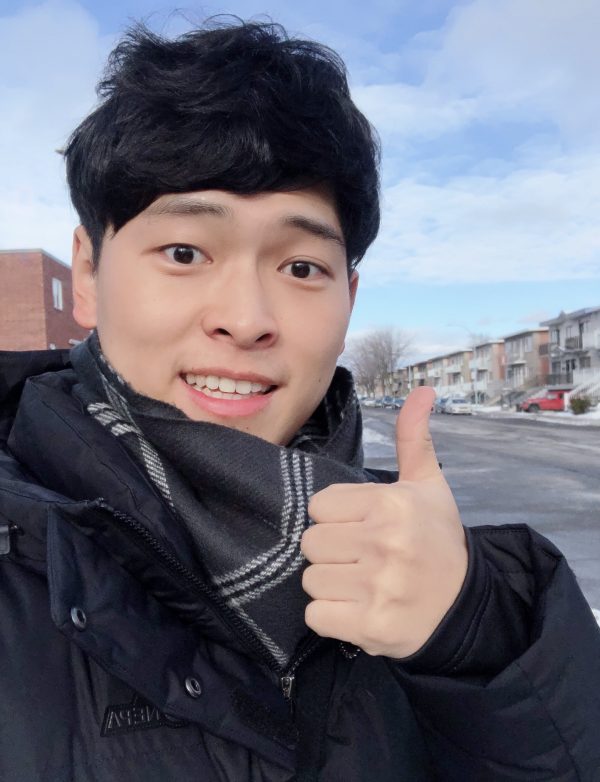 Hello, my name is Donghyun kim but you should just call me Donny! I'm from Republic of Korea. I am 24 years old.  I am delighted and  look forward to meeting you and getting to know you.  I took a year off from my university and came to this beautiful city Montreal, Canada to study English. The reason why I decided to come to Montreal is because of my dream; Being a tour guide.  To achieve my goal, I have to learn how to speak English with fluency and if the opportunity allows, I would like to study French too.  So, I needed somewhere I could learn, practice both and the conditions were perfectly fit into this beautiful city. 
I wanted to be a student ambassador when I first got into the EC Montreal.  At first, I was nervous about using English only and worried a lot about getting used to another culture since everything was new for me.  However, many student ambassadors helped me a lot to be one of the EC students.  After, I could enjoy the school life and learning English happily.  So, I thought I could be a person who can help new students as I was given from them.  So please come to me without any hesitation. If you have any question or if you need just someone to talk with, I'm here for you!
Join our English classes in Montreal and meet wonderful students like Donny!
Comments
comments