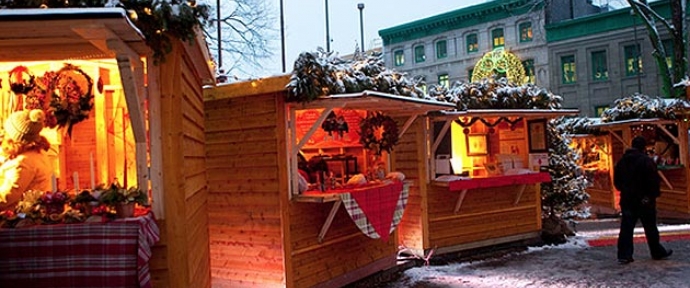 As increased safety measures and stricter restrictions are being rolled out in the province of Quebec, it delights us to hear of happy news. There will be pop up outdoor Christmas markets in several parts of the city! The city of Montreal will come to life for the holiday season. Outdoor activities are recommended during these difficult times, so we welcome these wonderful initiatives from the city.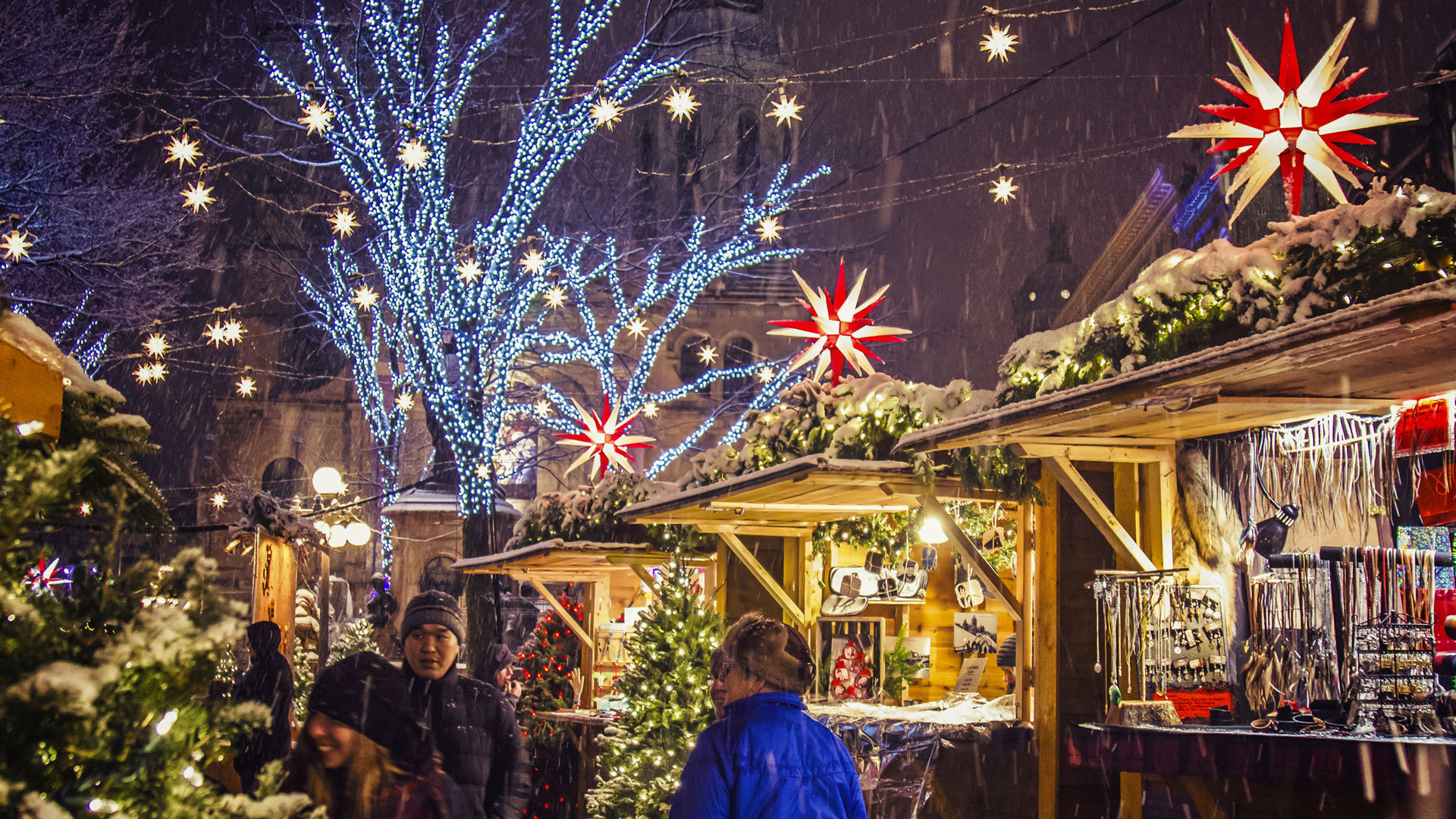 In addition to the Christmas markets that will be opening at the Quartier des Spectacles, Little Italy and Atwater market, we learned of two additional markets. There will be a traditional German Christmas market opening up in Old Montreal. From November 21 to January 3, the Garden area of the Hôtel-de-Ville will be completely transformed. The space will be decorated with colorful lights and Postcard-worthy Christmas trees. The lights will shine day and night, every day of the week, and to make the atmosphere even more festive, music will play on site and there will be entertainment as well. A few wooden kiosks will still be installed selling sweet treats. Unfortunately, the craft kiosks will not be available this year, however, they can be sold online through the department store, La Maison Simons.
This market will be open from November 27 to January 3 and access to the site is free!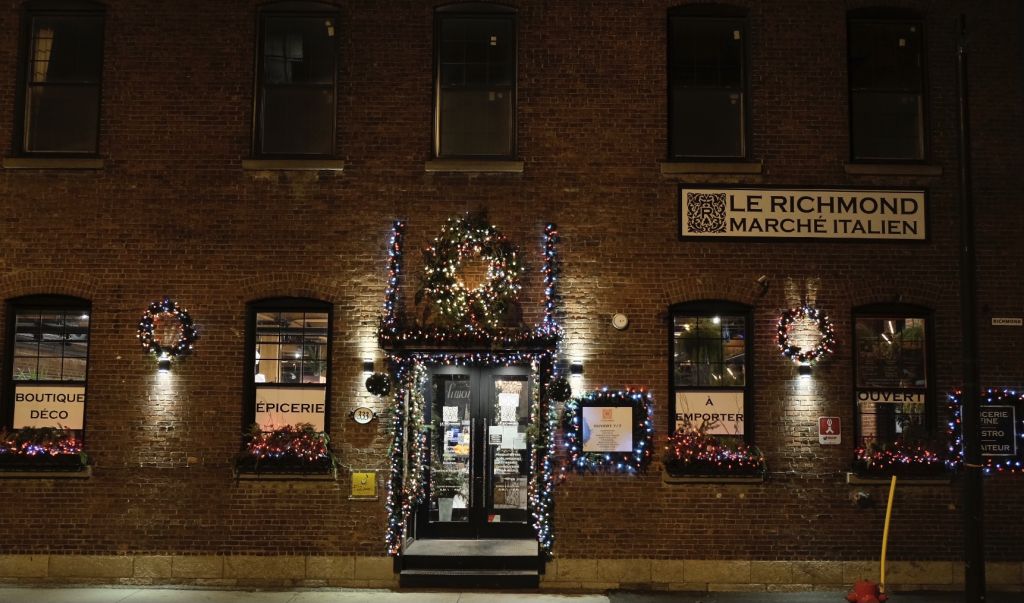 We are excited to announce that there will be a pop-up Italian Christmas market this year, courtesy of Richmond Marché Italien. Richmond Montreal will be spreading Christmas magic through their wonderful Italian Christmas products. The market will be open from November 21 to December 20. They have made sure that the experience is safe for all its visitors, following all the government covid precautions and recommendations. The site will include classes such as the art of hosting, for example. They will be serving hot chocolate and will be selling an incredible array of festive products. They will have one-of-a-kind arts and crafts for sale, so if you want a Montreal souvenir or want to buy your teacher, your friends or your homestay host a small Christmas gift, this would be the perfect place to find one! They even have beautiful gift wrapping on site! The Richmond Christmas market is located at 333 Richmond Avenue and are open from Monday to Saturday from 9 a.m. to 9 p.m. and form 9 a.m. to 6 p.m. on Sundays. They have promised extra activities on the weekends but will most likely be less crowded during the week.
We will definitely be promoting these wonderful Christmas markets to our EC Montreal students to discover after their classes.  It is a 16 minute walk from the EC Montreal school!

Comments
comments