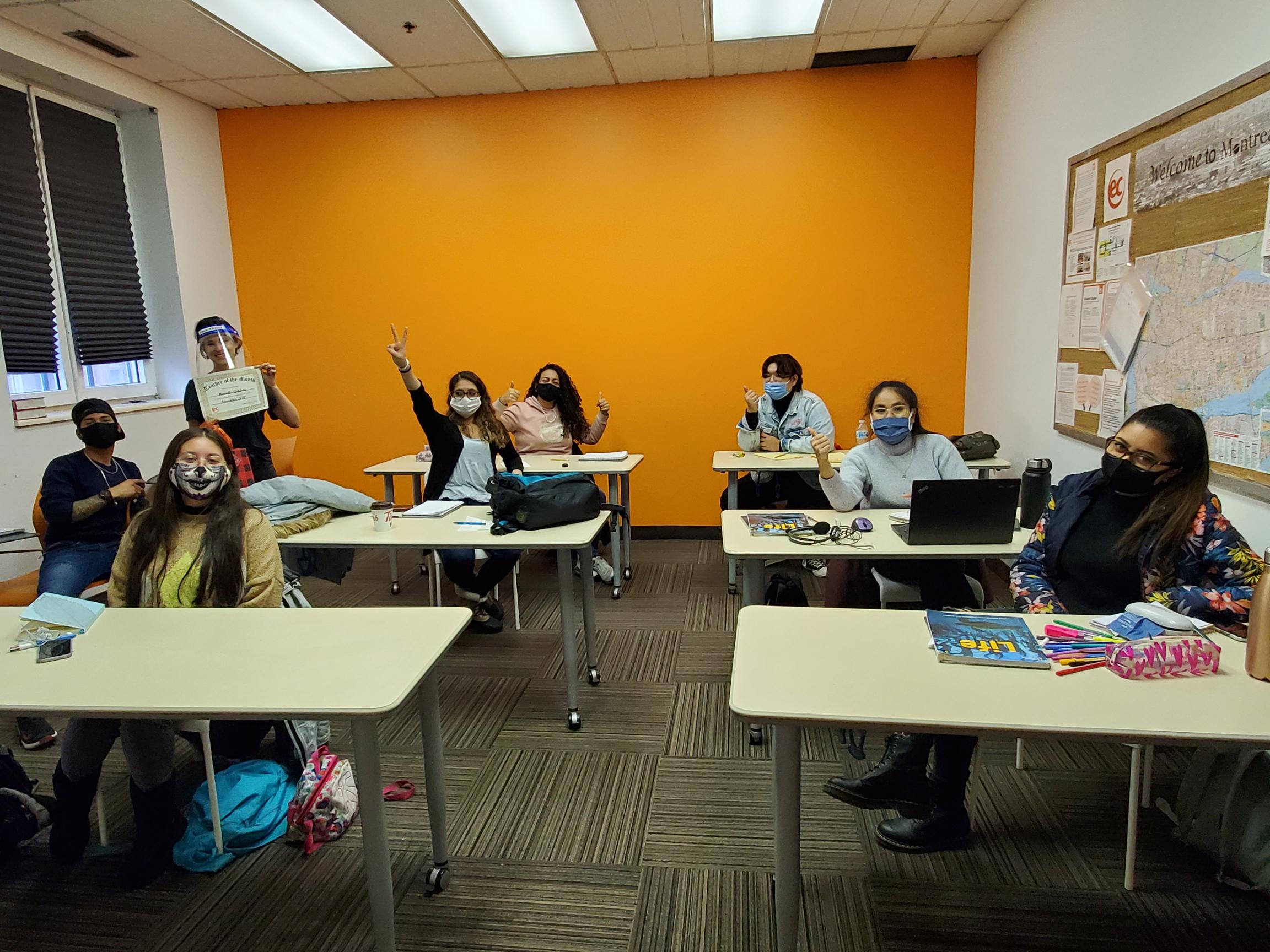 Today, EC Montreal celebrated its November teachers of the month! The winners in November were Mariella for our English programme and Essadia for French! We posted a poll on Facebook giving our students both past and present an opportunity to vote and to leave comments for their favourite teachers. We love this initiative that we began years ago. It allows us to show our teachers the appreciation they so deserve, and it allows us to collect feedback from our students. It always warms our hearts to read all the wonderful things our students have to share about their teachers. It also delights us to see that every teacher receives votes! We know that all our team of teachers are incredible. Their passion, dedication and enthusiasm for teaching is so clear for all their students to see when they deliver their lessons. They go the extra mile every day in every interaction they have with our students.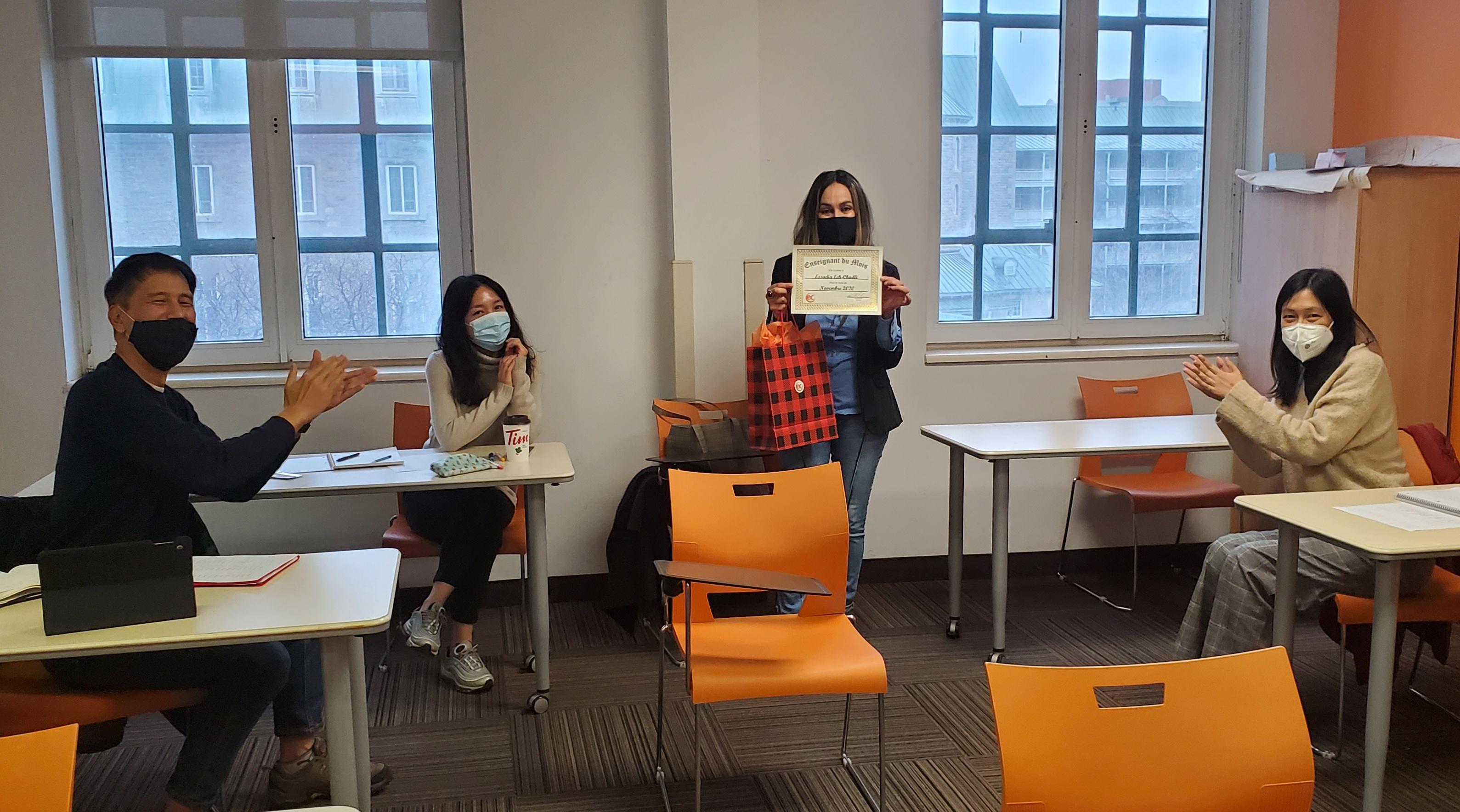 We surprised both Mariella and Essadia in their classroom. Their students cheered and were absolutely thrilled for them. They applauded and posed proudly in a picture with their winning teacher. We presented the teachers with a special certificate and small gift to show how much we appreciate them.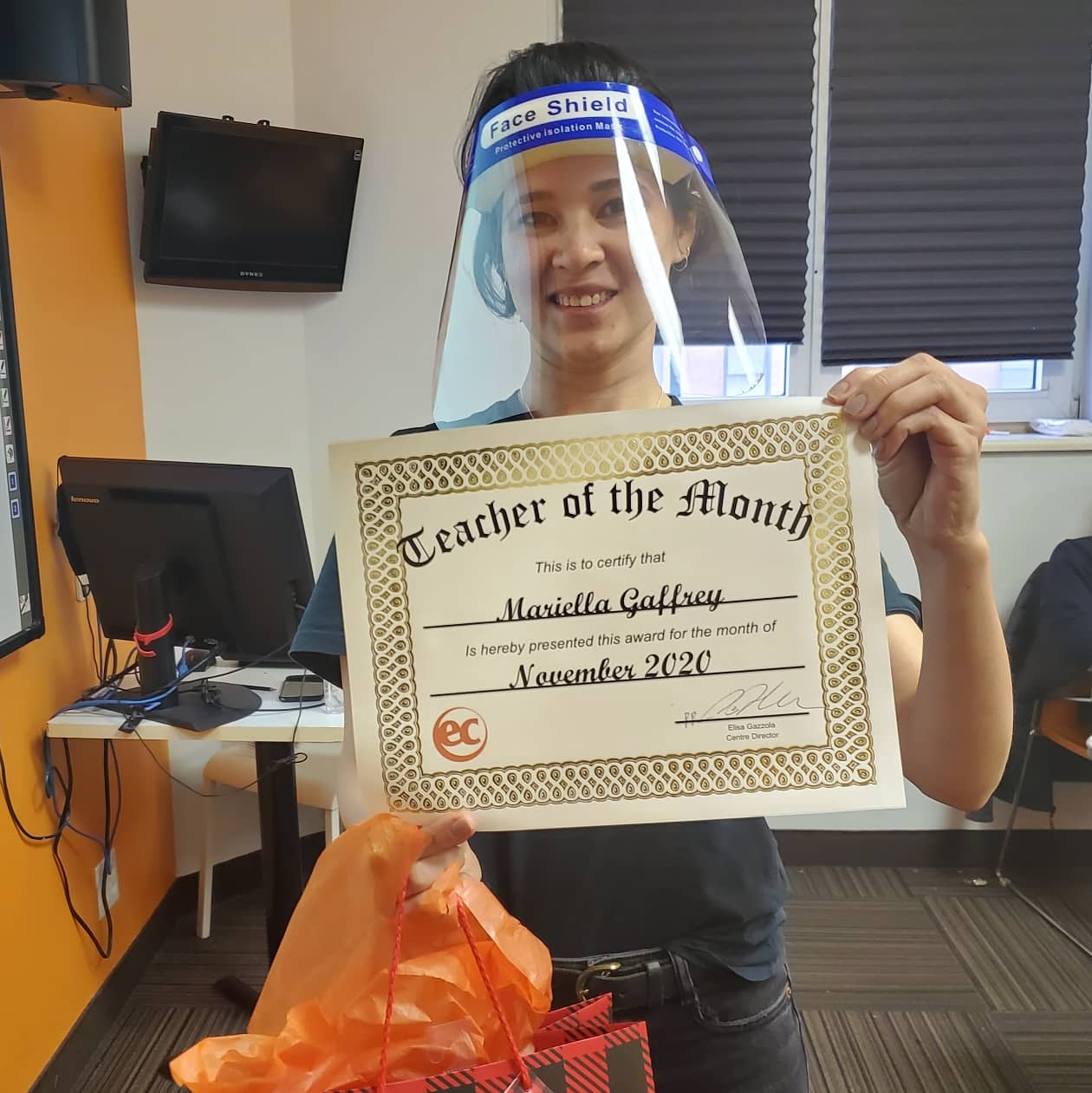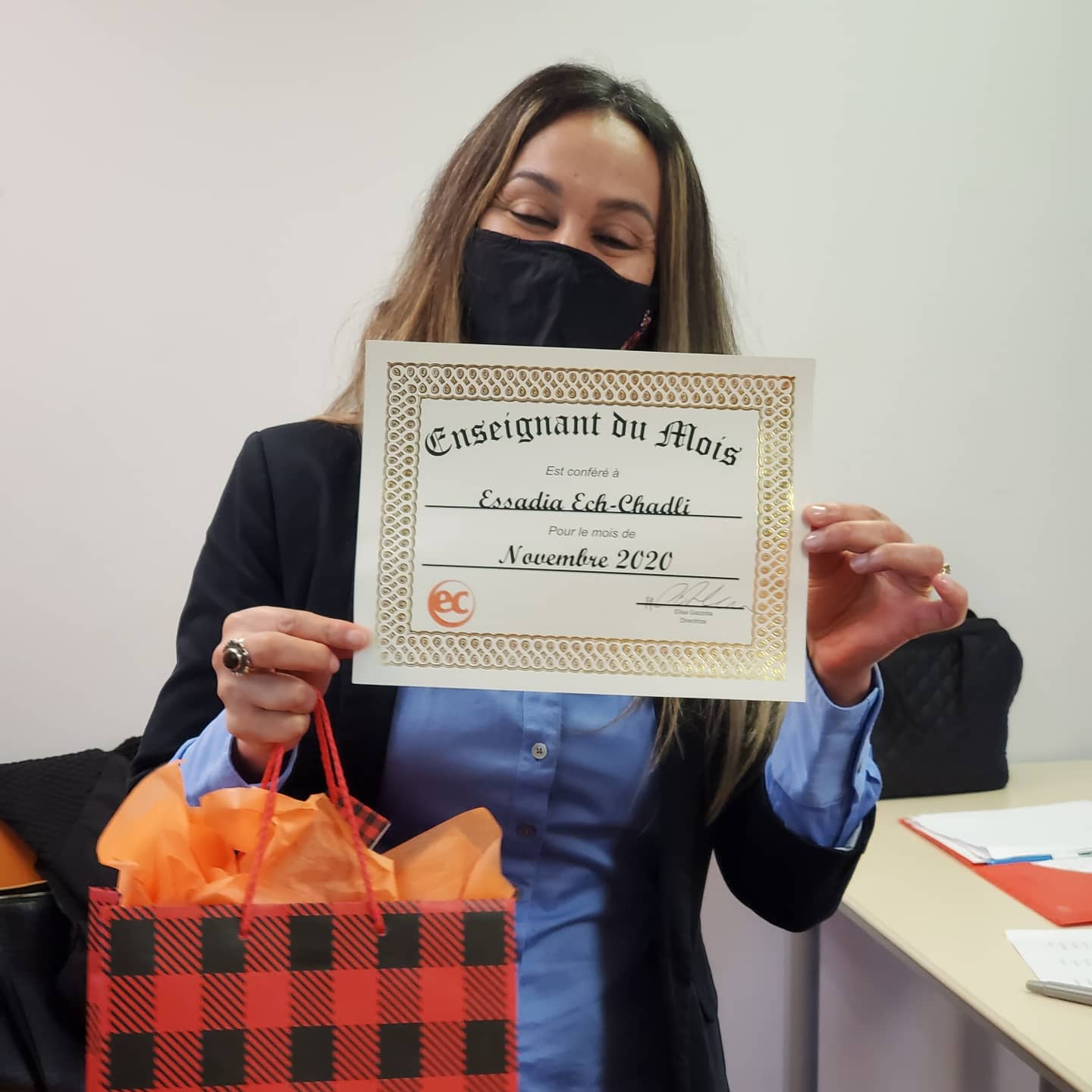 Here are a few comments that our students left on our Facebook poll:
She prepares a lot of work for us and really cares about our learning.
She is very clear in her class, she worries for her students, my class with the teacher mariella are the best, I learn a lot.
She teaches very well with a lot of patience.
She loves her work and teaches so well.
She is the nicest and kindest teacher.
I actually enjoy learning now.
She works hard and gives extra time online and in class when we need it.
Join us at EC Montreal for our wonderful full-immersion programme to learn English, French or both!  You can also learn online with EC Virtual with our EC Montreal French instructors.
EC Montreal has found a way for us to stay connected and still remain physically distant on EC Virtual.  Through our Online English Courses or our Online French Courses, you can make new friendships and form new bonds.

Comments
comments