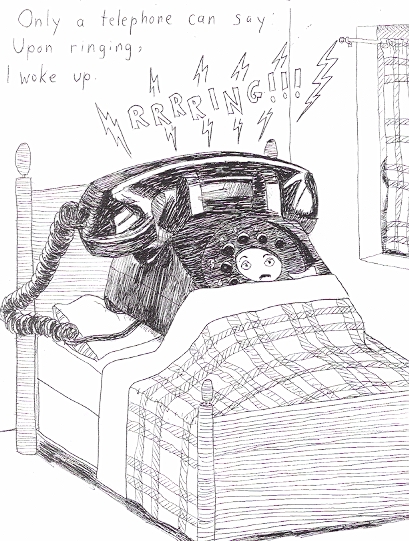 Now let's learn another secret behind a mystery of English grammar…
Sometimes to make life easier, we can reduce adverb clauses.
For example, it's nice to say:
While walking to school, Johnny saw his friend.
We understand from this sentence that Johnny was walking to school because Johnny is also the subject of the main clause.
Upon realizing that she had forgotten her Metrocard,
Yuko ran back to her apartment to get it.
Again, we know that the subject must be Yuko because the adverb clause can only be reduced when the subject of both clauses is the same.
So be careful! Never say,
Upon ringing, I woke up.
In this case, the telephone rang, and I woke up. The subjects are different.
We must keep the full adverb clause:
When the telephone rang, I woke up.
And that's another mystery of English grammar explained by Mr. Michael White.
Be sure to visit us again to have…
ANOTHER MYSTERY OF ENGLISH GRAMMAR EXPLAINED!
Comments
comments