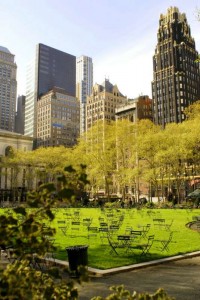 Last week the Pre Intermediate elective class went to Bryant Park, a beautiful spot just one block away from EC New York.  At the park, they did some daydreaming and Francesco wrote a short piece about his thoughts.  Take a look!
"It's very hot.  I'm on the beach with my girlfriend.  We are on a big bed and it is on the beach and under the shade.  I'm drinking a fruit cocktail and I'm watching the water.  I want to swim but now I am so relaxed.  I don't want to speak.  I want to forget everything.  For a few minutes I need my brain to stop working.  I enjoy the beach, I enjoy the sun, I enjoy the wind, and especially, I enjoy my girlfriend . . . and I'm daydreaming . . ." -Francesco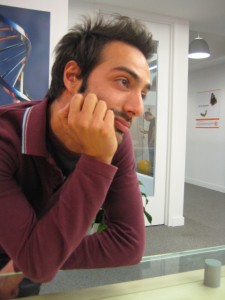 We even caught a picture of Frankie daydreaming!
Comments
comments