A great example of student work: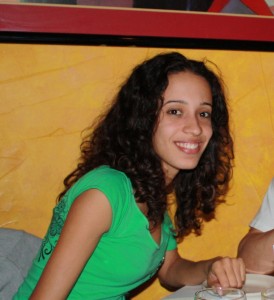 My grandmother's house is my favorite place but this place doesn't exist anymore, but in my head it still exists.
When I say that it is my favorite place, it is because my childhood was there and I have good memories. My grandmother's house was a small house. There was one living room, one bathroom, one kitchen and two bedrooms, but my bothers and I always slept with my grandmother in the same bed. It was amazing because every night my grandmother told a story for us but never finished the story. We waited for another day, anxious to know the end of the story.
By the way, in this place there was a big space to play with red sand and we were always dirty and my grandmother got angry with us and gave us a shower with a hose and we liked it.
It was a great time in my life and I'll never forget it because it's the best way to remember my childhood and my grandmother without crying.
-Vania Silva, Intermediate Class
Comments
comments