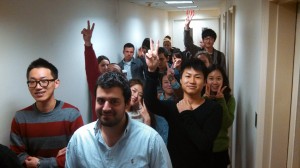 If you were here for the fire drill on the afternoon of Wednesday the 30th then you probably partook in the practice evacuation of the 14th floor at EC New York.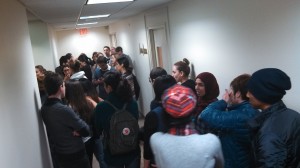 In case you were confused, here's what you need to know.
You will be alerted to threat of a real fire by loud sirens, located throughout the school.
Follow your teacher to your nearest fire escape.  Do not use the elevators.  There are two fire escapes on the 14th floor: one is at the West end of the school, by the teachers' bathroom, and the other is at the East end, by the vending machines.
Proceed down a minimum of three floors.  By law, there is a reentry point from the stairwell every 4 floors.
Await further instructions.
Hopefully, you'll never have to do any of that, but it's important to know in case of an emergency!
Comments
comments