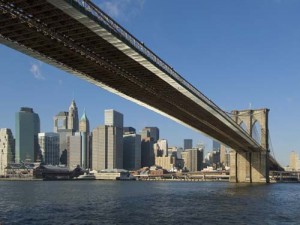 Visit the American Museum of Natural History or the Metropolitan Museum of Art if you're in the mood for some culture…
 On the Upper West Side of Manhattan, right across the street from Central Park, sits the American Museum of Natural History (also known as AMNH) with its 25 buildings housing 46 permanent exhibition halls, a famous library and research laboratories.
Current exhibitions include:
–          Picturing Science: Museum Scientists and Imaging Technologies
–          Our Global Kitchen: Food, Nature, Culture
–          Journey to the stars
…And many more to choose from (trust us!)
Visit http://www.amnh.org/exhibitions/current-exhibitions for more information.
If you fancy something of an artistic nature, then you'd probably find a leisurely walk around the Metropolitan Museum of Art more than enjoyable.
We've picked two of the most prominent, current exhibitions:  'Impressionism, Fashion and Modernity' is scheduled to run through May, while 'Photography and the American Civil War' will still be around in September.
…Or you could also take a walk in Central Park or Brooklyn Bridge Park if you're after some relaxation…
 Central Park is bang on in the centre of Manhattan, New York and is one of the most visited urban parks in the US.  This leafy oasis was proclaimed a National Historic Landmark in 1962 and continues to be a favourite spot with New Yorkers and visitors alike.
Then there's Brooklyn Bridge Park – think rolling hills, lush gardens, impressive views of the city skyline, volleyball courts and a picnic area bustling with fun-loving people. That's it, in a nutshell.
Find more information about activities and events held at the park here – http://www.brooklynbridgepark.org/
Contact us for more information on English courses in New York.
Comments
comments