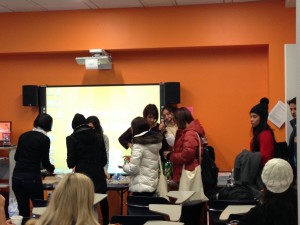 The Student Ambassador Program began here at EC New York on January 6th. Currently, our Student Ambassadors are Kattya Oliveros, Rukiye Turhan and Vera Gantenbein. This role is a great addition to a students' basic English classes in New York. Their primary role is to help new students feel more welcomed here at school and also in New York, and to offer any suggestions and give advice if any students need it.
Their other function is to participate in student activities. They are instrumental in the planning of the activities for the month and are always ready to have fun! Since they have been here for a long time they know where all the best spots for having fun on a budget. As always if you would like to sign up for an activity you must write your name on the list in the Orange Binder at the front desk.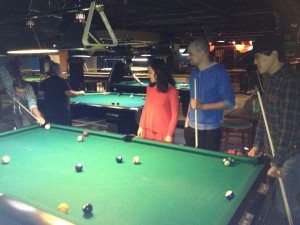 We would like you to join this team!
If you would like to be a Student Ambassador you must:
Be placed in intermediate levels or above
Be enrolled for at least 12 weeks (eligible to apply after 4 weeks of stay)
Have a dependable record of attendance (minimum of 85%)
Maintain a 'can-do' mindset and serve as a positive student role model
Benefits of joining:
Free activities
Student Ambassador Certificate
Letter of Recommendation
If you're interested, please talk to Saran at the front desk!
Comments
comments