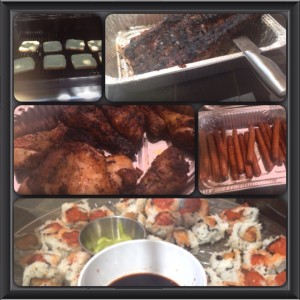 June 21st, the Summer Solstice, was the official first day of Summer, but New York City became alive with fun summer-time events even before this date. So if you want to learn in English in the US, take a few moments to soak up the sun and read about these  events all throughout New York.
Party like Gatsby on Governors Island!
From June 14-August 17, there will be outdoor Jazz parties in the beautiful Governors Island part of New York City. Following the culture of the Prohibition era, the parties will include live jazz music, cocktails from the 1920s, and men in zoot suits and women in flapper-style garb.
Wear your Sequins at Coney Island's Annual Mermaid Parade
Whoever told you that mermaids don't exist definitely hasn't seen Coney Island's Mermaid Parade. On June 21st, Mermaids left the blue waters to parade up and down the Coney Island boardwalk. People get dressed in flashy costumes, so don't feel shy to wear your big hair and mermaid tails!
Eat the Best American BBQ at Madison Square Park's Block Party
Summer in the United States is known for hot dogs, hamburgers, and ribs. Come to Madison Square Park to get a taste of some of the best American BBQ in the country. There will also be free cooking demonstrations so you can see just how some of that great food is made.
Take In the Sights from a Rooftop Bar
Hotter temperatures drive New Yorkers to some of the terraces and roofs around the city. You can find bustling nightlife and chic people, but beware the drinks can be a bit expensive. My favorites include XVI and the Dream Hotel!
So if you're thinking about studying English for Academic Purposes, come to EC New York this summer. You'll be sure to improve your English and enjoy all the great things that summertime in the Big Apple has to offer.
Comments
comments