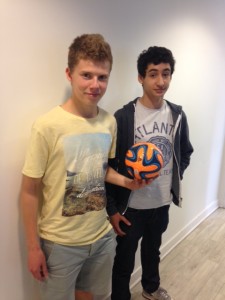 Just because the world cup is over, that doesn't mean we need to forget about soccer!
Although soccer is not the most popular sport in the United States, the globally beloved sport has been increasing in popularity over the past several years- especially in New York. If you find yourself missing watching the "beautiful game", as it is called throughout the world, you have options both for watching the sport and playing the game yourself.
Did you know that New York has its own soccer team? The New York Red Bulls have a home stadium in New Jersey and play other American cities throughout the summer. Tickets to the game are surprisingly inexpensive, and accessible by the PATH train public transportation.
For those of you who enjoy playing when you're done studying your English courses, New York City is full of a wide variety of recreational sports teams, including baseball, lacrosse, pickle ball (yes, that's a real sport!), paddle ball, and of course: soccer. Not only is participating in these games fun, it's a great outlet for exercise, taking advantage of the warm weather, and meeting new friends through friendly competition. Because we're still in World Cup craze, there are some recreational soccer groups like Urban Soccer, NYC coed soccer and Metro Soccer NY!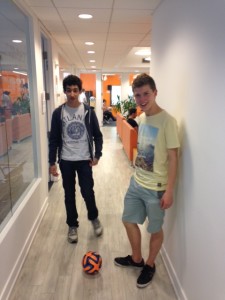 Comments
comments