Alvaro from Chile has been studying at EC New York since early March.  He loves comic books, Times Square, and meeting new students from all over the world.  Here is some more information about Alvaro and how he can help you as an ambassador: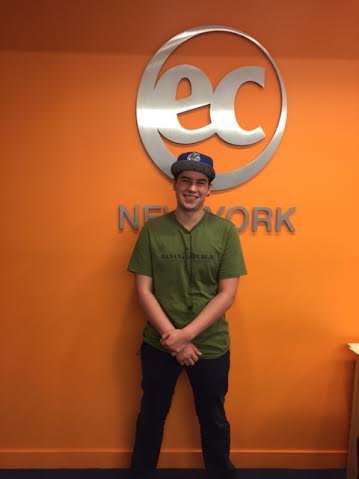 Where you from?
I'm from Santiago, Chile.
Why are you learning English?
I'm studying English because I need the language for my career.
What do you like most about EC?
I especially like the people in EC, because everyone working at EC always has a good mood and predisposition.
What do you like most about living in NYC?
I love the multidiversity in this city, because all the world is here.
Where is your favorite place in NYC?
My favorite public place is Times Square, and I really love Midtown Comics (the comic book store)
Students should ask me about …………….
All different things, like where to find cheap beers, where you can buy comics, or where to eat some kind of food.
What is your favorite food?
I love food! If I had to choose, I would say Italian food, or pretzel dogs from Auntie Anne's.
What languages do you speak?
Spanish and English (I'm improving it)
Anything else?
I have to declare my love for comic books!
EC is a New York ESL school, located in the heart of New York City.
Comments
comments