Vita from Russia studied at EC New York for 4 weeks at an upper intermediate level.  Here is her EC Experience: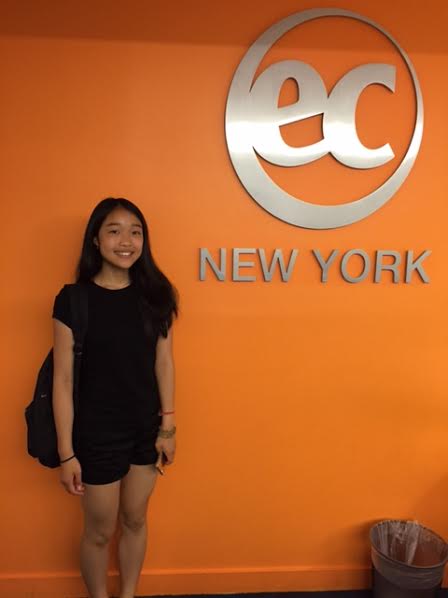 Where are you from?
I am from Moscow, Russia.
What do you do in your country?
I study in High School.
Why are you learning English?
I started at age 4 in kindergarten. For communicating and future job.
Why did you decide to study in New York City?
Because it is the most popular city in the world.
What did you like most about your EC experience?
Teachers and the way they teach, and grammar material. Everything. And also the interesting topics we discussed.
What did you like most about living in New York City?
People. They are helpful. When you are lost in the subway, they are very kind. I saw a man was eating pizza and when he was full he offered his slices to strangers.
Share a highlight or a specific memorable experience:
I remember every lesson. And I loved the advanced grammar elective with Cory.
Where is your favorite place in New York City?
Whole Foods
Share some fun facts about yourself:
I speak Russian and English, and I studied Chinese and French
Food: Japanese- I love sushi with cucumbers
At EC, you can take English classes in New York and meet new awesome people from all over the world!
Comments
comments