Daniel Cervinka from the Czech Republic completed a 4 week study period at EC New York, learning English at a high intermediate level. He shared his EC Experience with us: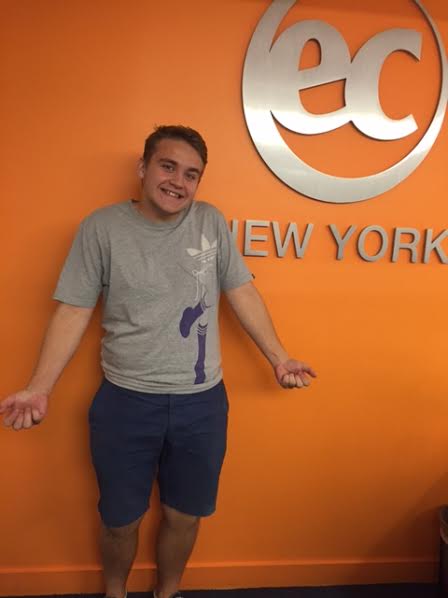 Where are you from?
Close to Prague.
What do you do in the Czech Republic?
I'm studying in High School. I'm studying animation and 3D modulation and design.
Why are you learning English?
Animation and modulation- everywhere you need English for this. Also, English is used everywhere, like in movies and games.
Why did you decide to study at EC?
My father asked an agency and they recommended EC.
Why New York City?
Because my family lives in New Jersey for 20 years, so we had the opportunity to come here and live here for free.
What did you like most about EC?
It's nice here, friendly staff, and my teachers were awesome.
What did you like most about living in NYC?
At night the city is especially beautiful.
Favorite place in NYC: Bryant Park
Share some fun facts about yourself: People say I'm naturally funny. Also, I'm learning Spanish. I like movies, TV shows, and playing video games.
Congratulations, Daniel!  You can take English classes in New York, too!
Comments
comments