Recep Tayyip Morgul is a student from Turkey. Here is some information about Recep's motivation to study at EC New York.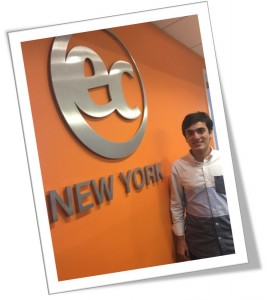 Recep studies architecture back in his home country. He came to EC New York to improve his English and always enjoyed having the opportunity to practice his English in the city. When asked what his favorite thing about EC was, Recep said to really like the daily activities organized by EC.
An advice he would give to new students, is to enjoy the experience and to study hard!
You can also take English classes in one of the greatest cities in the world!
Comments
comments