Semanur from Turkey, became the perfect student ambassador due to her outgoing personality. After being at EC New York for half a year, Semanur returns to Turkey, taking back with her, memories that will last a lifetime. Here is some more information about her experience at EC New York.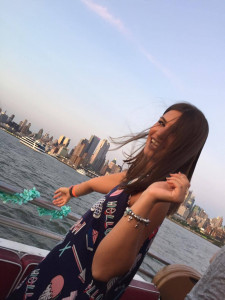 Name: Semanur Ulker
Country: Turkey
Level: Upper Intermediate
Number of weeks at EC New York: 24 weeks
What do you do in your country?
I was working in a Company
Why do you want to study English?
English is an international language! It's useful for my job and I have a relationships with people who are from another country.
What do you like about living in New York?
The multicultural environment!
What is your favorite thing about EC?
The international student profile and I think the teachers are so good.
Share a memorable experience
Every day was a really good experience for me in this city and at this school.
Share something about yourself (hobbies, interests, facts)
I like talking to people and hanging out with my friends.
What advice would you offer to a new EC student?
Enjoy with students from other countries. Don't speak your own language at school and find something new to do every day. This city is very big and you have lots of chances to find something different to do. Also, come to school everyday and learn at least one new thing each day.
You cal also take English lessons at EC New York!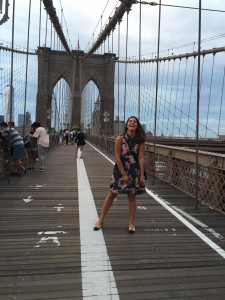 Comments
comments