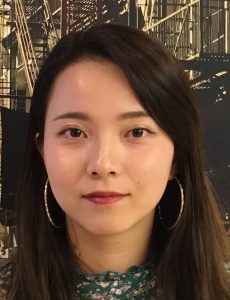 Mikako Kurita is from Japan. She has been studying at EC New York from July 31st and will continue studying until March. She is a university student in her country and she is studying global media. We sat down with her recently and learned about her experience at EC New York.
Mikako is studying English because she wants to improve her English to get a good job in the future. English is an international language so it is one of the most important skills to get a good job in Japan. For Mikako, it was really important to live in a city. So that was the determining factor in her choosing to come to New York. She really likes meeting all the multicultural students at EC New York. In Japan, it is difficult to get to know someone who comes from another country. According to Mikako, "At EC New York, you can make lots of foreign friends."
So what does Mikako do with all the friends that she's made at EC New York? Well, she enjoys walking around the city with them and seeing all the interesting things that the city has to offer. She really likes seeing the arrt deco style architecture of landmarks like the Empire State Building or the Chrysler Building, but also the design of new buildings as well. They are all so different from Japanese buildings, so it's interesting for Mikako to compare the two cities.
If you're ready to see New York for yourself, consider studying ESL in New York.
Comments
comments