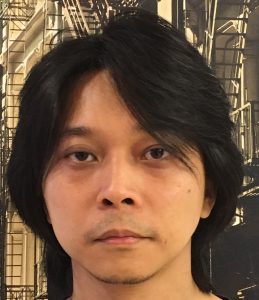 Chaw Khanawutikarn is from Thailand. He has been studying at EC New York from August and will continue studying until November. He is working as a film director in his country, Thailand and he is making commercials. He sat down with us to share his experience at EC New York and here is what he said.
He is studying English because he needs to improve his English for his job. He has some clients from other countries. English is one of the most spoken languages around the world so that makes his job more international. In addition, he thinks that he can be more confident if he improves his English more.
He decided to come to New York because there are tons of interesting things here. He is interested in art, people from all over the world, architecture, sculptures and performers in New York. He has watched some movies shoot in New York and they made him want to come here because everything that he watched in these movies was amazing.
He likes New York because there are many people from different countries and he can get to know them. New York is one of the most multi-cultural cities around the world and he likes learning cultural differences so it is the best place to learn them.
He likes the environment of EC New York because there are many students from all over the world and they are always open and friendly. Plus, the teachers always are serious and focused on teaching in the best way. He likes photography and playing the drums in his free time.
He plans to go back to his country after he graduates from EC and start to work again. He hopes to improve his English a lot at EC so that he can work with foreign clients more after he goes back to Thailand.
Our Ambassadors love our ESL New York programs. Why don't you join?
Comments
comments