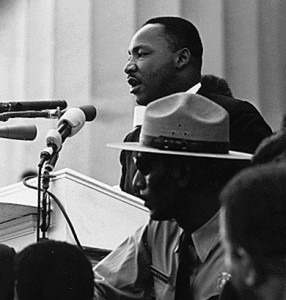 EC San Diego will be closed on Monday, January 16th 2012 in honor of Martin Luther King, Jr. Day. It is a United States federal holiday marking the birthday of Rev. Dr. Martin Luther King, Jr. It is observed on the third Monday of January each year, which is around the time of King's birthday, January 15th.
Martin Luther King, Jr. (January 15th, 1929 – April 4th, 1968) was an American clergyman, activist, and prominent leader in the African-American Civil Rights Movement. He is best known for being an iconic figure in the advancement of civil rights in the United States and around the world, using nonviolent methods following the teachings of Mahatma Gandhi. King has become a national icon in the history of modern American liberalism.
King's efforts led to the 1963 March on Washington, where King delivered his "I Have a Dream" speech. There, he expanded American values to include the vision of a color blind society, and established his reputation as one of the greatest orators in American history.
In 1964, King became the youngest person to receive the Nobel Peace Prize for his work to end racial segregation and racial discrimination through civil disobedience and other nonviolent means. By the time of his death in 1968, he had refocused his efforts on ending poverty and stopping the Vietnam War.
King was assassinated on April 4, 1968, in Memphis, Tennessee. He was posthumously awarded the Presidential Medal of Freedom in 1977 and Congressional Gold Medal in 2004; Martin Luther King, Jr. Day was established as a U.S. federal holiday in 1986. It was officially observed in all 50 states for the first time in 2000.
Follow this link to the exact text of the spoken speech: http://www.usconstitution.net/dream.html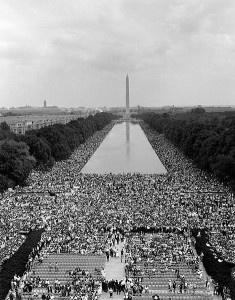 Comments
comments