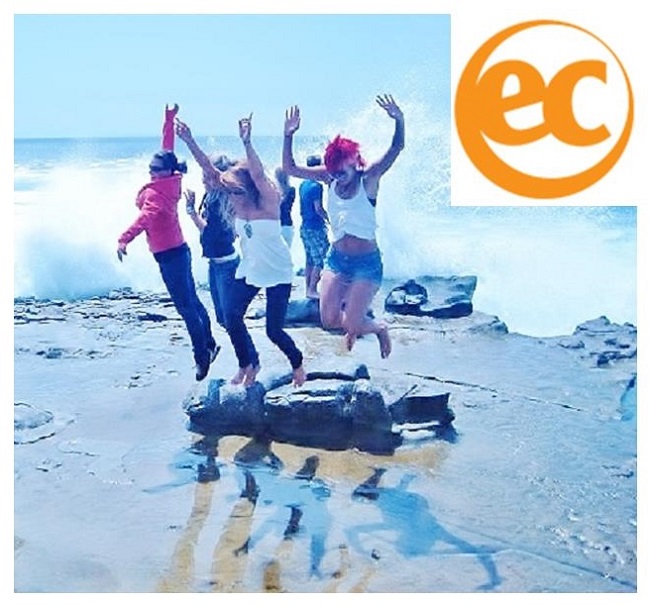 Always wanted to learn English, but never seen the best opportunity? Thanks to EC's special offer on English courses in 2014, you can finally take the leap & get a head start on the New Year – and your English resolutions. Pay 2013 prices for 2014 enrollment and save $100 or more on the best ESL experience around!
EC San Diego is proud to offer new & returning students 5-week enrollment for 2014 in General English, EC's most popular course! General English in San Diego is a great way to travel while learning and improving your English. Live & study next to the Pacific, meet new friends from all over the world, and become confident in your English language abilities.
General English focuses on teaching English fluency to students starting at all levels from Beginner to Advanced. Fluency means learning the mechanics of the English language in the classroom and using it in practical situations on a daily basis. ECSD believes that by learning real English skills with energetic & dedicated teachers, a supportive staff, and practicing on their own and with friends, students can quickly becoming confident and comfortable with their English language skills. ECSD's special offer 2014 means paying 2013 prices for an essential, and priceless, English language learning experience.
EC is committed to teaching English to the international community, and our students are ready to learn English & explore a new culture. Come join us and see why nearly all of our students would recommend EC San Diego to a friend. This special offer on English courses ends October 31st, so don't wait – sign up now!
Comments
comments