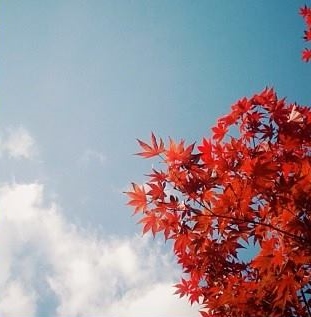 Halloween has passed, and now the month of thankfulness is here! November always has lots going on, with Movember, Thanksgiving, and preemptive Winter Holiday buzz swirling around – and San Diego is diving headfirst into the end-of-year excitement!
Because we want our international students to experience the best of San Diego (no matter what month of the year), we have compiled a list of November events happening around the city. Make sure to jot these down into your calendar, and get ready to hit the town!
San Diego Asian Film Festival
Date: November 7 – 15, 2013
Price: TBD
The San Diego Asian Film Festival is one of the largest exhibitions for Asian international and Asian American films in the world. Over the course of nine days, different locations in the city – including North Park Birch Theatre, Digiplex Mission Valley Cinemas, Cinepolis, and MoPA – show documentaries, short films, and animations. Different events also take place almost everyday, including galas, receptions, and art shows, and live music.
Dr. Seuss' How the Grinch Stole Christmas!
Date: November 16 – December 28, 2013
Time: 8:00 PM to 9:30 PM
Showtimes vary throughout the run of the production. Please visit The Old globe website for a complete list of performance times.
Price: Tickets start at $2
Dr. Seuss' How the Grinch Stole Christmas! is a fanciful, fantastic musical based upon the classic Dr. Seuss book. The Old Globe Theatre will be transformed into a real-life Whoville just in time for the holidays. Grab your ticket and enjoy a night of music and merry-making!
2013 San Diego Bay Wine & Food
Date: November 18 – 24, 2013
Price: $45 – $200
The 10th Annual San Diego Bay Wine & Food Festival welcomes 9,000 fellow wine and food enthusiasts, along with winemakers, brewmasters, 70 of San Diego's top chefs, gourmet food producers, authors, media personalities and celebrity chefs. This is a celebration of delicacies. Come eat gourmet luxuries and drink fabulous wine!
Sycuan's Fantasy on Ice
Date: November 21, 2013 – January 5, 2014
Time: 10:00 AM to 10:00 PM
Price: Adults – $14 Children (Under 12) – $12 Season Passes – $35
Ice skate your heart away at the Outdoor Rink of Horton Plaza! Pull on your mittens and gloves and enjoy the outdoor ice skating rink while benefiting a great cause; this event is also a benefit for the Peckham Center for Cancer and Blood Disorders at Rady Children's Hospital, San Diego.
Comments
comments