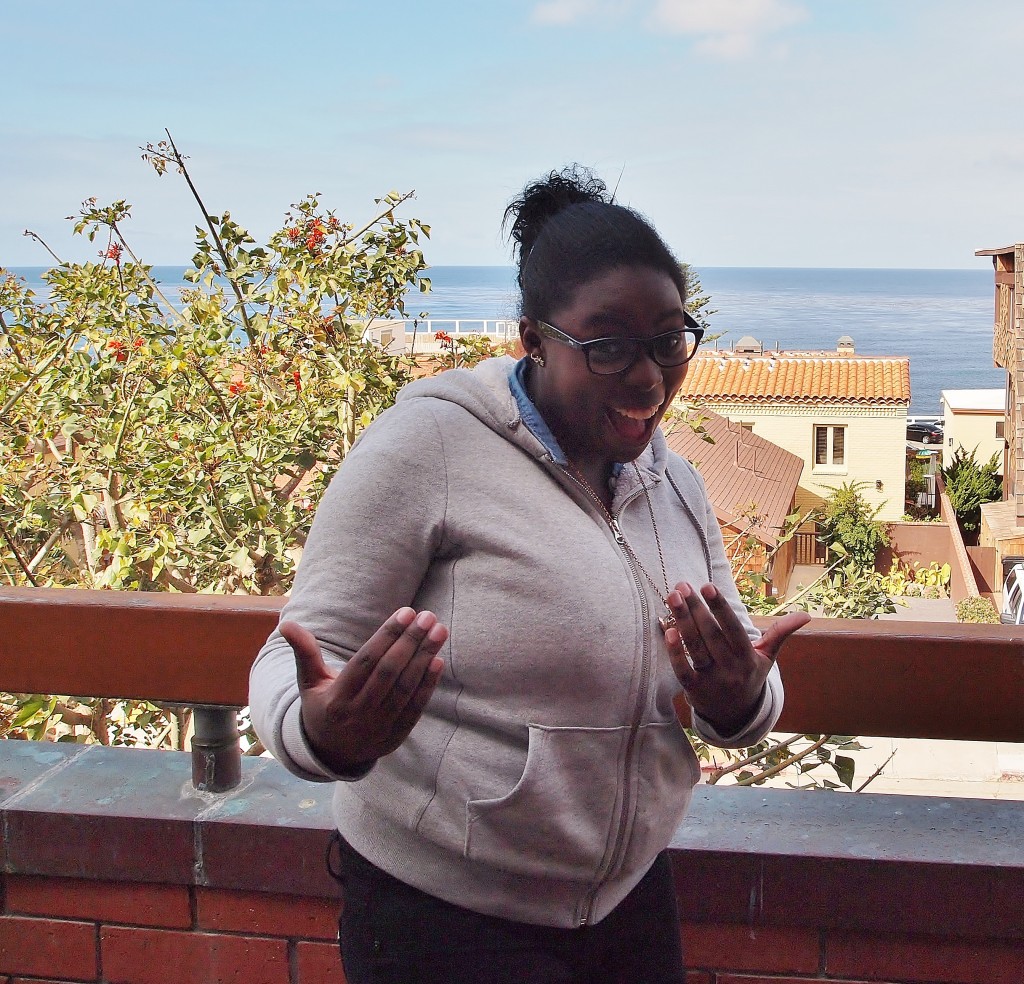 Stephany hangs out on EC San Diego's balcony – "Come to EC – it's amazing!"
"Hi, my name is Stephany. I am from São Paulo, Brazil and I am 19 years old.
"I came to EC San Diego because I am an English teacher back in my [home] country.  My boss there has always sent teachers to EC to improve their language skills, so I chose to come here to San Diego! I looked at other schools in the area, but my boss kept telling me 'go to EC! go to EC!'. So I enrolled in the General English course here, and I am so happy I did!
"I really love my English teachers at EC San Diego – they are the best, they are amazing!  The teachers at EC San Diego are very, very good.  And i should know – I'm a teacher too! My favorite teachers? Definitely Mike C. and Chelsea.
"I love learning English in San Diego in San Diego because the people are so friendly. which is very important to us [Brazilians]. Here, people stop their cars to let you cross the street! That would never happen in Brazil. The weather is amazing, too – EC San Diego is the perfect choice, I think. You have to check it out!"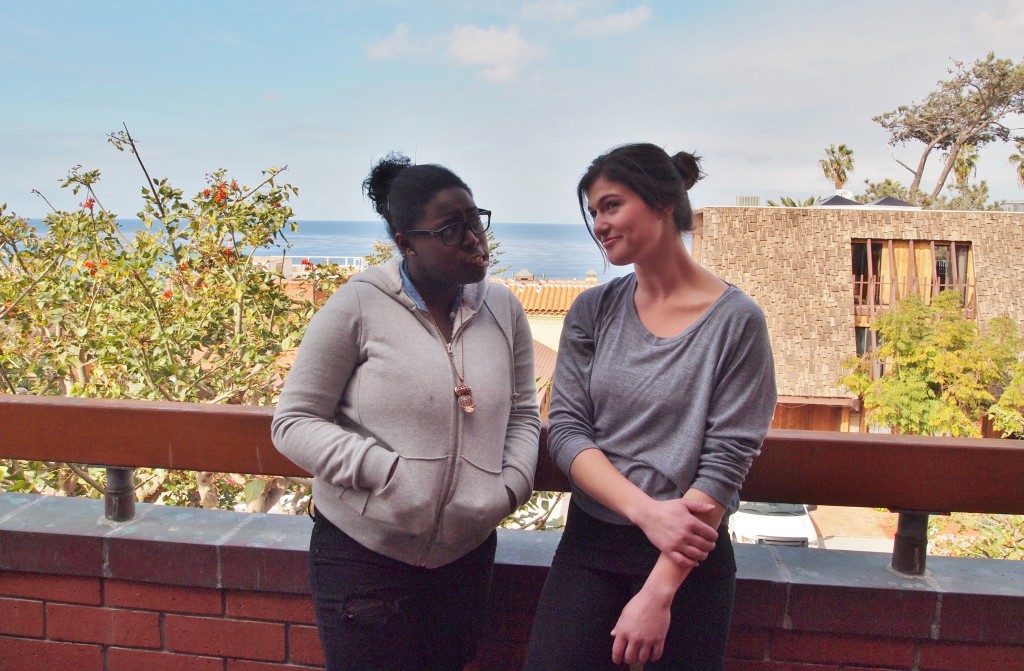 EC San Diego Student Counselor Isabel & Stephany D. love goofing off on the main floor balcony at school!
Thanks, Stephany, for giving this amazing review – and for being an awesome student! Come back and visit us anytime!!
Comments
comments